"I Would Just Rip It Up": Brittney Griner and Michael Phelps, Victims of Childhood Bullying, Used Same Coping Mechanism for Their Emotions
Published 08/13/2022, 10:00 AM EDT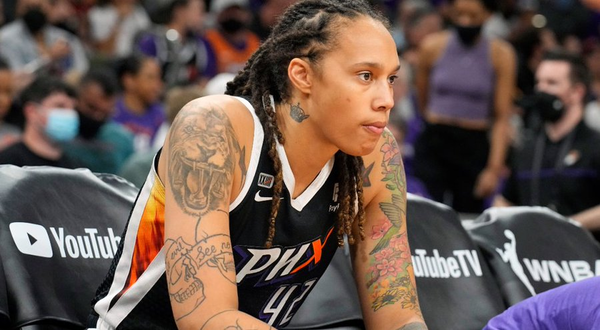 These are trying times for the WNBA star Brittney Griner and all her fans. After almost six months of her arrest, the Khimki city court charged her a $16,400 fine and delivered 9 years of sentencing on the drug smuggling charges in Russia.
ADVERTISEMENT
Article continues below this ad
Even as a child, Brittney Griner went through a lot. However, early in her life, she identified how to get over her struggles. In fact, her approach to obstacles is somewhat similar to the swimming legend Michael Phelps. The Phoenix Mercury star felt comfortable writing down her thoughts and compartmentalizing her goals.
ADVERTISEMENT
Article continues below this ad
Brittney Griner approached her problems in a similar way as Michael Phelps
On the court and in the pool, Michael Phelps and Griner are two of the most fearsome athletes. However, they both were bullied during childhood for being different from the rest. It often left them depressed and vulnerable. The FIBA World Cup gold medalist said, "I used to get in trouble because I would act out in school, but my parents didn't know why."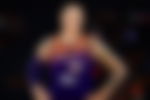 But coping with her struggles was a tough task since she didn't confide in anyone. Griner further added, "I didn't talk to my parents. I didn't talk to my siblings. I didn't have a lot of friends back then."  
Finally, what worked for her was writing it down. She said, "I used to write, but I would always destroy my writing. I would either burn it or I would just rip it up and throw it away so nobody could see it, because I didn't want anybody to read what I was writing."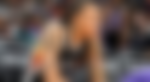 How does Phelps deal with his own struggles?
ADVERTISEMENT
Article continues below this ad
Phelps' childhood was not entirely different from Griner's. He
recalls,
"Growing up, I was someone who was constantly bouncing off the walls."
As a matter of fact, one of his teachers in school made a remark that he wouldn't amount to anything in life. He was often picked up by his schoolmates for having large ears and hairless skin.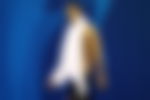 SHANGHAI, CHINA – JULY 24: Michael Phelps of the United States looks dejected after the the Men's 4 x 100m Freestyle Relay final during Day Nine of the 14th FINA World Championships at the Oriental Sports Center on July 24, 2011 in Shanghai, China. (Photo by Clive Rose/Getty Images)
However, a major reason why Phelps was so successful was his approach toward everything. He said, "I'm a big believer in writing things down." Perhaps writing down his emotions gives him a more precise image of what was bothering him. Phelps further added, "I'll scream, maybe I'll write things down. But it's getting those things out instead of letting them pile up inside of you."
ADVERTISEMENT
Article continues below this ad
WATCH THIS STORY: Most Famous Endorsement Deals of Michael Phelps
When writing was invented, learned men thought it was a curse, as it would mean people would stop using their memory. Though little did they know about the importance, it would hold in the future. Perhaps identifying what's bothering you is the first step towards change. It's notable how Phelps and Griner both could cope through writing.