"Worse Than My Parents Having Cancer"- Olympian Chad Le Clos Who Defeated Michael Phelps Opens Up on His Battle With Depression
Published 05/07/2022, 12:57 PM EDT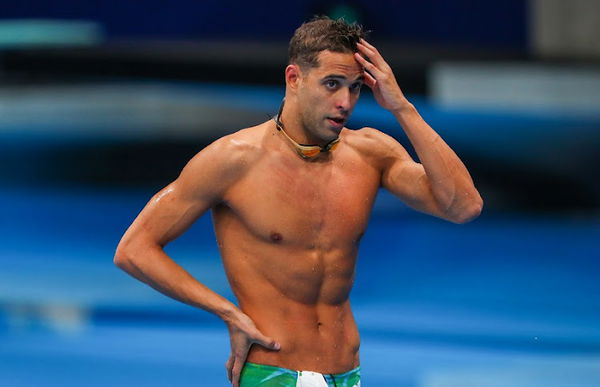 Sometimes people go through deeply traumatizing experiences that leave a mark on the individual. Such distressing incidents are hard to forget, it impacts their personal and professional life. Moreover, athletes who experience them are often unable to perform to their potential. Chad le Clos confirmed a similar account during a recent interview.
ADVERTISEMENT
Article continues below this ad
What triggered the depression of Chad le Clos?
ADVERTISEMENT
Article continues below this ad
In an interview with a local media publication in South Africa, Le Clos revealed that he underwent a traumatic situation during the early months of last year. Following this, he has been battling depression. The athlete shot to fame after defeating Michael Phelps in the 200m butterfly event by five-hundredths of a second at the 2012 Olympic Games. It was a substantial victory for the swimmer as the event is considered Phelps' trademark event.
However, the Olympian could not keep up with Phelps at the Rio Olympics and came fourth in the 200m event, finishing seven-tenths of a second behind Phelps. The event was made iconic by Le Clos turning his head to keep tabs on Phelps during the final lap.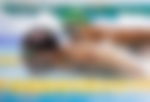 Le Clos failed to deliver at the Tokyo Olympics, with him finishing fifth in his mainstay event. Furthermore, he could not qualify the heats in the 100m fly. Reflecting on his performance at the Summer Games, Le Clos said, "I couldn't believe I didn't make the final. I was devastated, I was almost in tears after that race. I just felt like I let everyone down because we had worked so hard for that."
"It was rough," adds Chad. "Deep down we knew we couldn't win. The preparation, mental stresses that I had."
At one point, he reveals that several sponsors lessened their support for the swimmer after the meet. Although he has a devoted family and money is not his biggest concern, he admits, "It's tough because you lose everything, you lose your way."
Depression contributed to poor performance at Tokyo Olympics
Chad believes his poor performance at the Tokyo Olympics was partly due to a time of stressful ordeal that he experienced in January. The experience was so traumatic for the Olympic gold medalist that he says, "It's something I'll never talk about because it's not for anybody else to know. But it was something so deep, it was worse than my parents having cancer and this was worse for them."
Although he was not aware of it, Le Clos admits that the situation had quite an impact on the athlete. He adds, "Sometimes you don't know that you're swimming with that weight on your shoulders." Furthermore, he stresses, "I lost all my confidence last year."
He was hesitant to seek help before the Olympics even though his father wanted him to. Providing more clarity on the issue, he said, "I didn't want to talk about it because I thought it would affect me – it was too close to the Olympics. I thought I'm just going to power through this and I'll be ok. You're training well and then you get to a meet and all those wobbles get to you."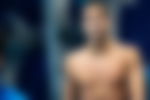 How is Le Clos holding up?
ADVERTISEMENT
Article continues below this ad
Le Clos sought the help of a professional after the Tokyo Olympics. The athlete believes he should have sought help sooner. Looking back, the athlete said, "I only started to speak to someone after the Olympics – biggest mistake of my life – and I started getting myself right again. I was in a dark place, even after the Olympics. I was super depressed."
During this time, he underwent intense eye movement desensitization and reprocessing therapy. Having addressed the issues he has been facing, the swimmer is back to competing on the global level. He has been delivering a steady performance after seeking professional help. He even finished the 100m and 200m butterfly events at the SA Swimming Championships in Worlds qualifying times.
Currently, Le Clos is aiming to become the most decorated athlete in Commonwealth Games history by surpassing Phillip Adams' count of 18 medals. The swimmer has 17 Commonwealth medals and needs two more to outdo the Australian.
ADVERTISEMENT
Article continues below this ad
WATCH THIS STORY- Tom Brady Opens Up on Mental Health After Antonio Brown's Recent Outburst
Apart from the Commonwealth Games, Chad is also preparing to compete at the Worlds next month and is confident about winning at the meets. Given the athlete's recent performance, his prospects are looking rather favorable.