Michael Phelps Once Snubbed 7 Time Mr. Olympia Arnold Schwarzenegger and Bruce Lee to Become 'World's Fittest Man Ever'
Published 05/20/2022, 9:30 AM EDT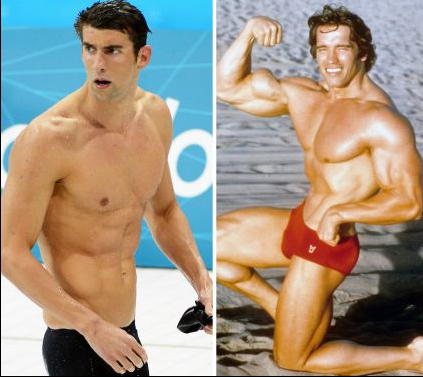 There is no doubt that athletes have to maintain top fitness standards in order to perform at the optimum level. However, some athletes raise their bars reasonably high, and Michael Phelps is probably one of them. Though the world will remember him as one of the greatest swimmers ever, at a time, in terms of fitness, he even surpassed some of the legends like Arnold Schwarzenegger and Bruce Lee.
Michael Phelps has talked about the importance of consistent training countless times in his interviews. He is a perfect example to prove that when dedication and hard work meet talent, greatness becomes inevitable. It might be easier said than done, but it is probably the toughest thing to put into practice. After all, if it would have been that easy, anyone would have claimed the title of the world's greatest swimmer. Instead, we all know who actually earned it.
ADVERTISEMENT
Article continues below this ad
Michael Phelps defeated Arnold Schwarzenegger to become the world's fittest man ever
Well, if it wasn't for Michael Phelps' strict fitness regime, he wouldn't have won 23 Olympic golds. However, surpassing Arnold Schwarzenegger and Bruce Lee to become the world's fittest man ever is quite simply an extraordinary achievement. The Men's Health magazine released this list in 2012, but since it says the fittest man ever, Phelps will be at the top until someone fitter claims the title.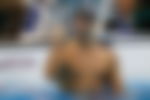 Football legend Cristiano Ronaldo was number 7 (probably just a coincidence) on the list, while cyclist Lance Armstrong was number 8. Furthermore, one of the greatest sports celebrities ever, Michael Jordan, was ranked number 21.
ADVERTISEMENT
Article continues below this ad
How many calories did Phelps eat compared to Arnold?
Well, the two athletes are from different sports, so it will not be fair to compare their diets or fitness regimes. However, just for the sake of reference, Phelps ate triple the time Schwarzenegger did. While Arnold at his peak had 3825 calories per day, Phelps, on the other hand, ate 10000 calories a day in his prime.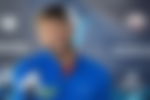 Do you think even after retirement, Michael Phelps still is the fittest man ever?
ADVERTISEMENT
Article continues below this ad
WATCH THIS STORY- 5 Quotes From Michael Phelps That Can Change Your Life
Edited By: Simar Singh Wadhwa