'Terrifying and Isolating': Allyson Felix Hopes No One Goes Through Her 'Dark' Phase of Pregnancy; Advocating Towards Change
Published 03/10/2022, 1:15 PM EST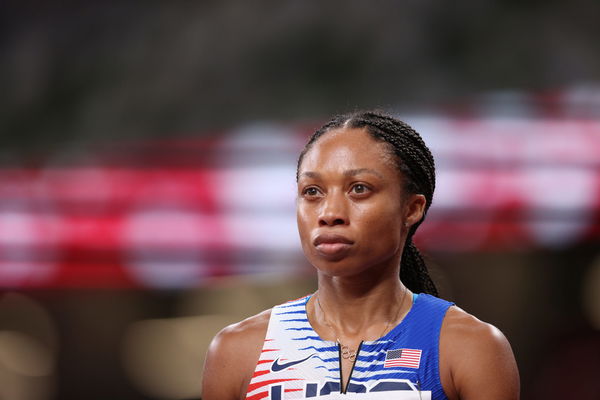 The most decorated track-and-field Olympian ever, Allyson Felix, is inarguably one of the fastest humans in the world. A former five-time Olympian and 11-time Olympic medalist, Felix has also made her mark as a women's empowerment advocate.
The issue of maternal health, for Felix, came front and center when she herself became a mother. In an interview with Time, she shared how the whole experience for her was a grueling one. Felix has opened up on her feelings and emotions as she handled childbirth with her sport.
ADVERTISEMENT
Article continues below this ad
Allyson Felix shares her harrowing experience of pregnancy
Undoubtedly, with seven Olympic gold medals, Allyson Felix is the most decorated female track-and-field athlete. Speaking to TIME, Allyson shared how she hoped for better maternal health in the world by the time her own daughter grew up.
She shared how her own experience dealing with maternal health was "terrifying and isolating". "It was really dark," Felix shared. In that vein, she hoped that "her (daughter's) experience is everything but that".
Olympian. Activist. Entrepreneur.

USC alum @allysonfelix has been named one of @TIME's Women of the Year!

— USC Track & Field / XC (@USC_Track_Field) March 4, 2022
Felix had even got caught up in a controversy with apparel giant Nike post motherhood. She alleged that the company cut her pay by seventy percent following childbirth. Moreover, she also pointed out how Nike refused to guarantee salaries for female athletes post-pregnancy.
Thus, Allyson Felix rallied women with tough experiences of giving birth. She then chose to bring their challenges into the light, and advocate for better maternal health and safeguards.
"We (women) have to advocate for our own health," Felix stated. She then addressed how so many women lose their lives in the process of childbirth. "What's heartbreaking is so many of these deaths are preventable," the thirty-six-year-old expressed.
Felix reveals she faced difficulties in her career after giving birth
Allyson then revealed how she had trouble adjusting to her athletic career after giving birth to her daughter. "When I did come back to competing, I found it was really difficult to travel the world with a newborn," she shared.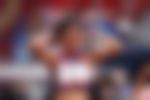 "I remember competing in World Championships," she continued. At the time, her daughter was merely 18 months old.
Allyson Felix gave birth to her daughter, Camryn, via emergency C-section at 32 weeks in 2018.

On Sunday, she made her fifth Olympic team with Camryn cheering her on ❤️ pic.twitter.com/wwySwVFHc6

— SportsCenter (@SportsCenter) June 21, 2021
ADVERTISEMENT
Article continues below this ad
"I was grateful that I had the resources to bring in support and help," Felix expressed. However, she "thought about all the women competing at the top level who weren't able to do that".
Thus, she initiated the creation of a fund for women "who believe their best performances come after they're a mother".
ADVERTISEMENT
Article continues below this ad
WATCH THIS STORY- From Michael Jordan to Shaquille O'Neal: Simone Biles Height Compared to NBA Stars