35-Year-Old Usain Bolt Didn't Give Up on His One Routine to Deny Friends the Satisfaction of Winning Their Prediction About His Lifestyle
Published 07/27/2022, 12:30 PM EDT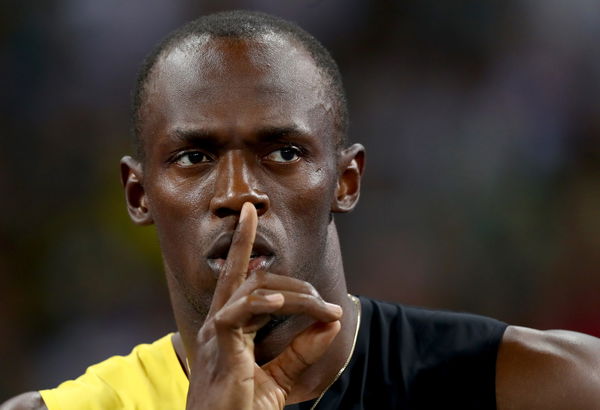 Usain Bolt retired in 2017 as the greatest sprinter of all time. His seemingly unbreakable world records in the 100-meter and 200-meter races stand to this day. As the fastest man alive, Bolt became bigger than the sport itself, his popularity skyrocketing as he won Olympic golds one after the other.
ADVERTISEMENT
Article continues below this ad
For someone used to winning, it's not unusual to have a hard time quitting the sport. Bolt still hits his fitness regime pretty hard, even though he retired quite a while ago. But his reasons for maintaining his physicality are quite unexpected.
ADVERTISEMENT
Article continues below this ad
For Usain Bolt, it is a matter of pride
Usain Bolt did an interview with the Guardian last year, where he talked about his motivations for keeping in shape. At the time, he had partnered up with the US firm CarMax for a promotional event where he would put on his running shoes again for an 800m run. Bolt seemed determined to do well.
"I train every day of the week. I still do a lot of cardio. And I'm on my Peleton too. Now I just need to sharpen up at the track and get my lung capacity up," he told the interviewer. But even without the promotional event, Bolt hadn't left his days in the gym behind with his track career. He had his reasons for staying in shape.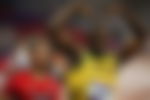 "I have tried to stay fit because my friends told me that when I retired I would get fat and I was like 'no way'," he revealed. "So I can't let myself go when they have bet me it will happen in the next six to eight years." Even up against a long-term bet with his friends, Bolt refuses to give himself any leeway.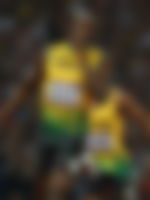 The burning passion that helped him break records throughout his career seeped into the equation. "For me, it's a pride thing. I'm not going to let them win. I'm not going to give them the satisfaction," he concluded. Though he's sworn off competitive track for good, Bolt still seeks the thrill of the challenge it provided him.
How Bolt trained when he was active
Usain Bolt had an over-a-decade-long career where he dominated in his signature races consistently. The secret to his success is nothing but training, training, and more training. Talking about his everyday regime to become the greatest sprinter in the world, Bolt revealed he trained for eleven months of the year, six days a week.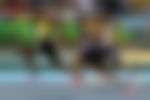 ADVERTISEMENT
Article continues below this ad
His workouts varied from track to the gym and included a range of skills. On the field, he worked on endurance and technical aspects like the start, the drive phase, the transition for both, the 100m and 200m, etc. In the gym, he focused on strength and power.
The training didn't just put him in good physical condition, but also helped his mental fortitude. "I know if I'm in good shape, it's going to be very hard to beat me. This confidence is very important in performing well," he explained.
ADVERTISEMENT
Article continues below this ad
WATCH THIS STORY: Usain Bolt, Elaine Thompson-Herah, and more- Top athletes to sign for Puma 
And while his rigorous efforts led to several injuries, his drive to compete and win never dulled.