Despite Losing Her Season Debut Race Sha'Carri Richardson Tastes Victory at Duval County Challenge
Published 05/22/2022, 8:30 AM EDT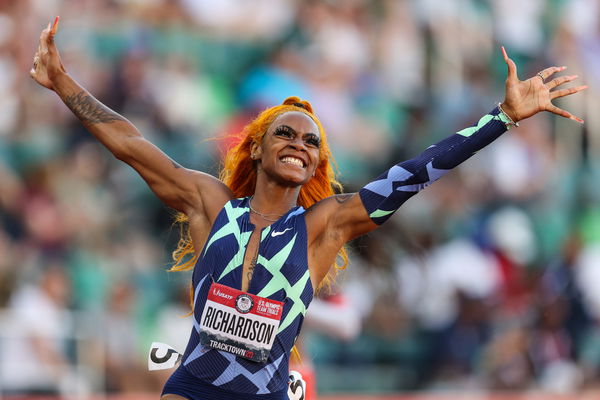 Sha'Carri Richardson opened the season at the 2022 Duval County Challenge American Track League meeting at the Hodges Stadium in Jacksonville, Florida. She had a poor start in the women's 100m and placed out of the podium standings, setting a time of 11.37 with a headwind of 1.5 m/s in the fourth.
ADVERTISEMENT
Article continues below this ad
But about an hour after the race, some sprinters doubled back and ran again on a flipped orientation of the track. In this rerun, Richardson redeemed herself and won in 11.27 seconds.
ADVERTISEMENT
Article continues below this ad
The 100m women's rerun
It is unclear why exactly this rerun took place. Originally, the schedule spoke of a prelim race and a final. However, due to weather conditions, only one race took place. In the rerun, not all the athletes from the last heat were present.
Aleia Hobbs, who won the official race, did not take part. The women ran in the rain and Richardson took the lead, even rolling her hands in the air in celebration before the match ended. She clocked in at 11.27 seconds, an improvement on her time just an hour ago.
This is interesting. About an hour after the first race, some women from the 100 in Jax doubled back and raced again in the opposite direction. Didn't hear a wind reading, but Sha'Carri Richardson looked a lot better — ran 11.27 and won the race despite celebrating early. pic.twitter.com/KqxQjyFMQn

— Jonathan Gault (@jgault13) May 22, 2022
This development flabbergasted the fans as the unscheduled race raised a lot of questions. Many in attendance claimed the rerun was due to camera problems in the original heat. Some claim that since the track was switched so that men could run with a tailwind, the rerun was to accommodate the same for the women.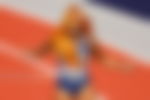 Many fans believe that the rerun was the official final despite Hobbs' absence, and Richardson holds the title for the match.
Sha'Carri Richardson and the 2022 season
Sha'Carri Richardson had already pulled out of three scheduled meets this season, including her much-anticipated showdown with Jamaica's Shelly-Ann Fraser-Pryce at the Kip Keino Classic. Her performance at the American Track League was her season opener. Richardson had not competed since her 2021 match in Italy last September.
ADVERTISEMENT
Article continues below this ad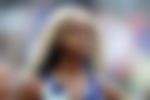 Justin Gatlin, Richardson's former training mate, recently claimed that Richardson has been clocking 10.3 seconds' time in training. Her debut run had the fans wondering if there truly was truth to those claims. But the rerun showed Richardson is nowhere near her peak performance right now, and as the season progresses, we may see her hit better times.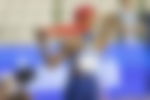 Richardson will run again on June 4 at the Star Athletics Invitational. What do you think we'll see from the sprinter in the next match?
ADVERTISEMENT
Article continues below this ad