Elaine Thompson-Herah vs Shelly-Ann Fraser-Pryce: Comparing World's Fastest Women's Track Records
Published 04/30/2022, 11:45 AM EDT

Follow Us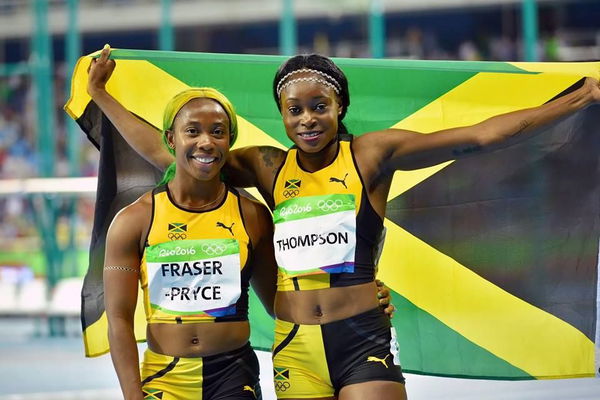 While Florence Griffith is undoubtedly the world's fastest woman, two new talents may well pose a challenge to her records. Both Elaine Thompson-Herah and Shelly-Ann Fraser-Pryce have shown tremendous skills with their runs in the past and could well pass the legend in records. But just as greatness comes in twos, the two sprinters have often pushed each other to get better at the sport. And after having spent some time in the sport, here's how they compare. At least with their best runs.
With both the Jamaican nationals competing at the very top of their sport, comparisons were inevitable. In fact, it is entirely unsurprising that the two are being seen as close rivals today. And despite being nearly 6 years apart, they maintain a healthy rivalry across most events. 
ADVERTISEMENT
Article continues below this ad
Being close to within a second of each other in nearly every event, the two have traded the podium places in a majority of the events held recently in their respective events. And their dominance may be hard to get around.
Elaine Thompson-Herah vs. Shelly-Ann Fraser-Pryce: A direct comparison?
The two athletes are clearly premier competitors and have responded extremely well under pressure in several instances. Their records are not just for show, as to how far they have pushed their body but also how they have gone in their pursuit of excellence and spirit of raising their performance. And while both athletes boast a superlative record, one always holds the better time.
While Elaine Thompson-Herah boasts the superior Olympic record with five gold medals at the premier event, Fraser-Pryce falls short by a few in that respect. Having only stood on the top step at the Olympics three times. A more composite look at their achievements, however, sees Fraser Pryce run ahead again with nine gold medal entries at the World Championships.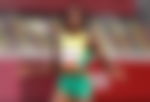 If you were however to compare them at their best, that may yield a more complete look. And in a scenario such as that, it becomes clear that the margins are razor-thin. While Thompson-Herah owns the clear edge in shorter distances, Fraser Pryce shows her class in longer events.
ADVERTISEMENT
Article continues below this ad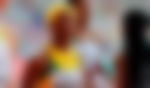 With a 10.54 to Fraser-Pryce's 10.60 in the 100-meter event; and a 21.53 to Fraser-Pryce's 21.79 in the 200-meter event it seems as though Thompson-Herah will run away with it. However, we are yet to look at the 400-meter race where Thompson-Herah loses out by almost a complete second. Fraser-Pryce slots in with a 54.93 while Thompson-Herah runs almost a complete second behind with a 55.88.
ADVERTISEMENT
Article continues below this ad
Watch This Story: Five Intriguing Facts About The Joe Rogan Experience Podcast 
But which one of these runners would you pick to go against the other? Do you really think the two are comparable in today's day and age?
Edited By: Deepakshi Chaudhary