Erriyon Knighton Becomes World's Fourth Fastest Man in 200m; Beating Noah Lyles, Tyson Gay, Justin Gatlin and Other Icons
Published 05/01/2022, 10:45 AM EDT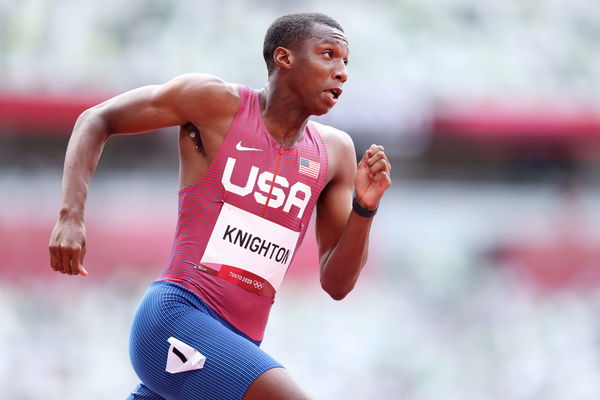 Erriyon Knighton, sprinting sensation extraordinaire, has become the fourth fastest man in the world. Coming out on top at Baton Rouge, Louisiana, Knighton beat out all his competitors with a clear lead and a time of 19.49 seconds, with Fahnbulleh taking second place in 19.92.
ADVERTISEMENT
Article continues below this ad
With 13 ranked teams in the field and 11 athletes with Olympic and World Championship medals, the 2022 LSU Invitational was bound to be competitive. And at this event, Knighton broke his own under-20 world record by 0.35 seconds. Only three men have set higher records: Bolt (19.19), Yohan Blake (19.26), and Michael Johnson (19.32). He topped his personal best of 19.84 seconds set at last year's Olympic trials, and Knighton is only 18 years old.
ADVERTISEMENT
Article continues below this ad
Overtaking top athletes
Just last season, Knighton beat Bolt's 200m junior record by 0.02 seconds. Through the rounds and Olympic build-up, he beat Bolt's record seven times over. In June, the then 17-year-old became the youngest American man to make a United States Olympic athletics team in 57 years. At the Olympics, Knighton finished fourth in the final, right behind Noah Lyles. His new time has beat out Lyles' (19.50), whom Knighton considers one of his personal heroes.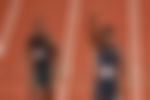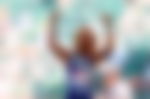 He has passed even athletes like Olympic champion Andre De Grasse (19.62), and World Champions Justin Gatlin (19.57) and Tyson Gay (19.58).
What's next for Erriyon Knighton
ADVERTISEMENT
Article continues below this ad
Off the field, Knighton is a student at Hillsborough High School in Tampa, Florida. Originally Knighton was a football player. An excellent player, he had the country's top college football programs vying for him. But the pandemic hit, the high school season shut down, and Knighton changed his focus to track, a side hustle at the time. And thank god he did, for Knighton seems to be right on track for rewriting track and field history.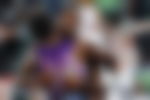 A bona fide breakout star, the fans are looking forward to what Knighton will do next. Making it to the world's top 4 is no easy feat and Knighton has caught everyone's attention.
ADVERTISEMENT
Article continues below this ad
In June, Knighton is set to compete at the USATF Outdoor Championships. Depending on his performance, he would qualify for the World Outdoor Championships in July.
WATCH THIS STORY: 18-Year-Old Erriyon Knighton Threatens Usain Bolt's Long-Standing World Record with Impressive 200m Record
At the rate he is going, he just might make it onto the World Championships team. Both of these meets will be held in Eugene, Oregon.