"Faster Than Usain Bolt": Fans Predict US Prodigy to Break Long-Standing Bolt's World Record, as He Produces Blazing Speed at World Athletics Championships 2022 Oregon
Published 07/20/2022, 9:53 AM EDT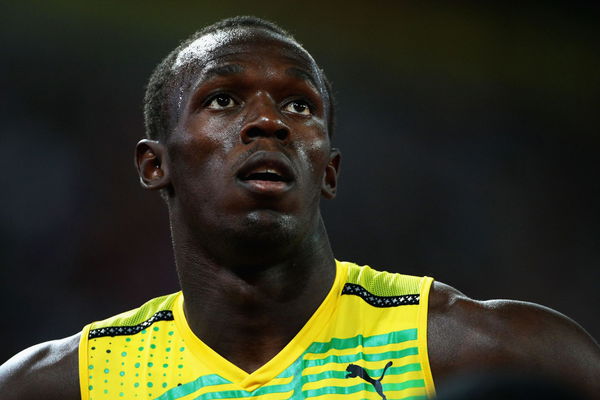 It's every bit possible that the fastest teenager in the world might break the world record set by the world's fastest man, Usain Bolt. Ever since Erriyon Knighton ran 200m in 19.49 seconds this spring and broke the world record set by the Jamaican legend, the comparison between the two has been all over the media. Hence, the 2022 world athletics championships at Oregon is a good opportunity for him to show his capabilities.
ADVERTISEMENT
Article continues below this ad
To give you a brief introduction, Erriyon Knighton is the fastest teenager of all time. He was an Olympics finalist last season at just 17, and he has run the fastest 200m time in 2022. It's been five years since the track legend Usain Bolt bid farewell to the sport in the 2017 world championship in London. However, it's the first time that fans, experts, and former Olympians believe that someone can actually break his world record.
ADVERTISEMENT
Article continues below this ad
Fans are rooting for Erriyon Knighton to break Usain Bolt's record ahead of the race
Ahead of the 200m finals at the world athletics championship in Oregon, fans have already declared Knighton the champion. Additionally, most of them believe he is going to break Usain Bolt's world record very soon. Some of the fan reactions are mentioned below:
Where can I bet the 2022 World Track and Field World Championships #GamblingTwitter ?

Erriyon KNIGHTON is breaking records. Usain Bolts 19.19 200m record.

— djfitz (@idjfitz) July 15, 2022
Some of them are even eager to bet on Knighton to break Bolt's record in the 200m dash.
Good grief – @ErriyonK literally jogs to a 20.01 in this first round of the 200m. What can this kid do under pressure and going full-bore? He's already gone faster than @usainbolt did at the same age for 200m!! #WCHOregon22

— Steve Fleck (@stevefleck) July 19, 2022
Pressure? What pressure? Knighton doesn't feel any stressed out with all the hype and comparison going on between him and Bolt. In one of the interviews, he revealed, "Do you ever get scared?' Yeah, that's a good one. Because I damn sure don't get scared."
That boy Erriyon Knighton is different!!! He's on pace to eventually surpass Usain Bolt as the greatest track sprinter we've ever seen. He's smashing all of bolts U-20 records

— Jonathan Baker (@Jayb_1411) July 20, 2022
I just found out erriyon knighton has only been running track for 3 years. That is extremely scary. I don't see usain bolt's 200m record (19.19s) holding up that much longer.

— Jaelin Kingdom (@JaelinKingdom) July 19, 2022
Erriyon Knighton is going to break Usain Bolt's 200m WR. Him and Lyles are starting to breathe life into a sprinting scene that just has not been the same since Bolt left.

— Ron Underwood (@ron_underwood) July 20, 2022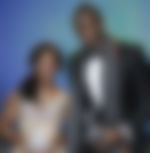 ADVERTISEMENT
Article continues below this ad
Who else is a threat to Usain Bolt?
Well, so far, team USA has performed with flying colors in the 2022 world athletics championship at Oregon. Just two days ago, US track superstar Fred Kerley led his team two a clean sweep in 100m, and now everyone is hoping for the same in 200m as well. Apart from Knighton leading the charge in 200m would be Olympian Noah Lyles, who ran the fastest lap in the heat and semifinals.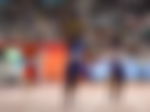 So, do you think it's possible? Are we stepping into a new era of track and field? Can 18-year-old Knighton break another one of Bolt's world records?
ADVERTISEMENT
Article continues below this ad
WATCH THIS STORY- Shelly–Ann Fraser–Pryce's 5 Most Creative Hairstyles on the Track