"Isn't Something to Play With": Usain Bolt Fans React as US Star Fails to Beat World Record at World Athletics Championships 2022
Published 07/17/2022, 12:30 PM EDT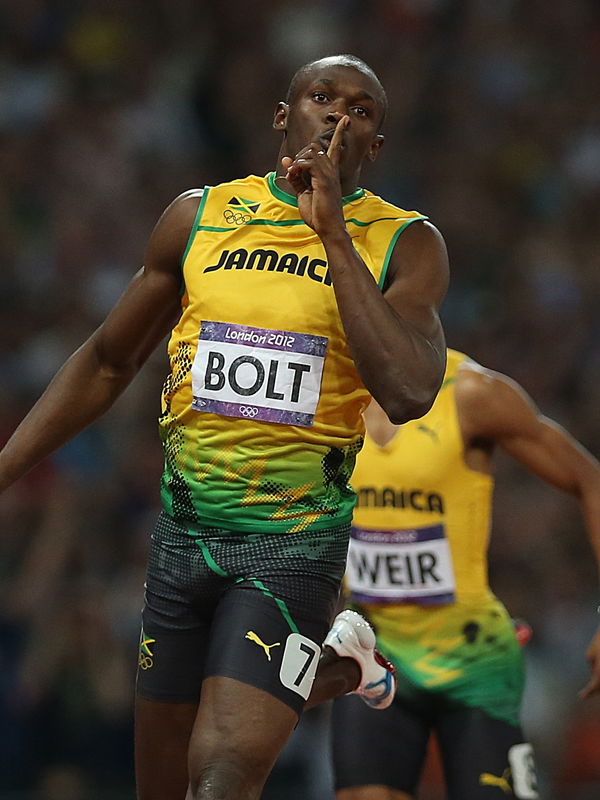 Retired half a decade ago, Usain Bolt left a lasting legacy in the sport of track and field. The sprinting legend set records in his signature races that still stand. It is widely accepted that perhaps we will never see another athlete of his caliber in the sport.
ADVERTISEMENT
Article continues below this ad
World records are meant to be broken, but will Usain Bolt's astonishing feat of running the 100m in 9.58 seconds be surpassed? We certainly thought the new 100m world champion, Fred Kerley, would be the one 24 hours ago.
ADVERTISEMENT
Article continues below this ad
 Fred Kerley was prophesied to break Bolt's record
American sprinting sensation, Fred Kerley, is chasing history. He told Tokyo 2020 that he had his eyes set on becoming the 'Fastest Man Alive' by breaking records in three disciplines. "I want to be the fastest in the one [100m], the two [200m], and the four [400m]," he claimed.
And the Olympic silver medalist in the 100m had the golden opportunity to fulfill his dream at the 2022 World Athletics Championships in Oregon. Running a 9.79 in the men's 100m heats, he had certainly set the stage. In the final, Kerley led the American podium sweep, clocking in at 9.86 seconds, and beating both Marvin Bracy and Trayvon Bromell.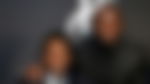 Unfortunately, that final run was still 0.28 seconds away from Bolt's seemingly unbeatable record, an eternity in the sprinting world. Despite his impressive feat and a world championships crown on his head, Kerley is catching heat from Usain Bolt fans. After all, talking about breaking the long-standing 9.58 record is no joke.
Usain Bolt fans react to comparisons drawn between the two athletes
Fred Kerley is quickly becoming one of the top contenders to become the next biggest name in track alongside the teen sensation, Erriyon Knighton. But Bolt fans aren't amused by the extravagant claims from the media saying Kerley will overcome Bolt soon.
FloTrack posted a bold statement saying, "Usain Bolt's World Record Has Just 24 Hours Left, Thanks To Fred Kerley ⏰." And evidently, they were pretty far off the mark. Of course, the fans went to town ridiculing the prediction.
So, they really thought Dr. The Honorable Usain St. Leo Bolt's record was under pressure? 😂

— Ali (@aliboozy) July 17, 2022
Truly hilarious how y'all will do everything possible to discredit the legacy of Usain St. Leo Bolt, OJ, CD, OLY.
Newsflash: It will never, ever work. Bye! https://t.co/rSokhAJuRa

— Tenille. (@tenilleclarke1) July 17, 2022
The Fred Kerley, Usain Bolt comparisons are extremely premature…extremely

— Callipygian-ophilic (@CruffBsc) July 16, 2022
I'm such a Fred Kerley fan but that Bolt WR isn't something to play with .

— Fiiii. (@MsVimbai_Nashe) July 16, 2022
Fred Kerley is fast and all but y'all keep forgetting Bolt stepped down and still hold both sprint records

— Saviii Uncensored (@Ketch_Di_Vybz) July 17, 2022
That Bolt record of 9.58 will be here with us longue durée. At 27, Fred Kerley and Marcell Jacobs are past a sub 9.70. Bolt was a once in a lifetime athlete.The sport seems much greyer without him!

— BRUUUNNNOOOOO (@daviedexter) July 17, 2022
I don't think people understand that science predicted that it is t humanly possible to run under 9.60 seconds in the 100m race.@usainbolt is truly one of a kind.

That record of 9.58 will stay for a very long time.

— Ricardo from One on One (@ricardodallen) July 17, 2022
ADVERTISEMENT
Article continues below this ad
Even sprinting legend Michael Johnson chipped in to say:
ADVERTISEMENT
Article continues below this ad
While breaking Bolt's record wasn't in the cards for the American sprinting sensation, he has certainly cemented himself in track history. Showcasing his prowess in the event, he is pursuing his dream of becoming the fastest man alive in full swing. But to get there, he not only has to beat his current competitors but also go up against the greatest track and field athlete in history, Usain Bolt.