"Smashing the World Record That FloJo.."- US Track Legend Claims Sha'Carri Richardson Is Future's World's Fastest Female Sprinter
Published 05/10/2022, 9:45 AM EDT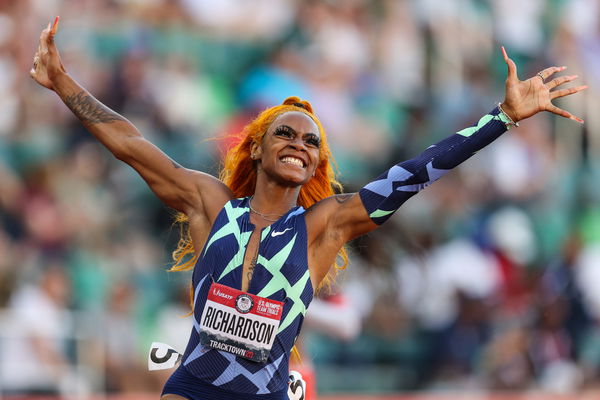 Mentoring is a trusted relationship and a meaningful commitment. It helps one to manage their learning and maximize their potential. A mentor helps one become the person they want to be. The world of sports has seen many great mentors. Sir Alex Ferguson – Cristiano Ronaldo, Tom Brady – New England Patriots, Steph Curry – Golden State Warriors are some examples of a special mentor-mentee relationship. Similarly, a lesser-known relationship is shared by track and field athletes Justin Gatlin and Sha'Carri Richardson.
ADVERTISEMENT
Article continues below this ad
The retired athlete has spent some time training with the sensation and praises her highly.
ADVERTISEMENT
Article continues below this ad
Justin Gatlin makes a bold claim about Sha'Carri Richardson
Both the athletes live in Orlando, and until Gatlin's retirement, they trained together. Richardson would often seek advice from the former Olympic and world champion. During a recent interview, Gatlin made a shocking revelation about Sha'Carri's practice times.
When asked about what the future looked like for Sha'Carri, Gatlin gave an interesting reply. Justin said he has been where she's at during his journey to the top. "She's gonna go beyond where I've been," he said. "She comes in and 'boop' 10.5 'boop' 10.3. You know that's smashing the world record that FloJo put together," added Gatlin.
He also said that if she's doing this at practice, it's only a matter of time before she does it at a professional event. Sha'Carri's current legal personal best stands at 10.72seconds which she achieved in April 2021.
So if what Gatlin is saying is true, Richardson may soon become the fastest woman in history and shatter all records.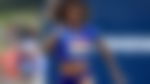 Not the greatest of comebacks for Richardson
ADVERTISEMENT
Article continues below this ad
Richardson qualified for the 2020 Tokyo Olympics with a time of 10.86seconds. However, it did not happen since a urine sample given by her tested positive for substance abuse. She later confessed to using cannabis to deal with her mother's loss. Eventually, she was given a one-month ban.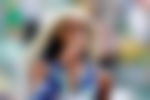 In her comeback race at the Prefontaine Classic, there were high hopes of an exciting race. But, unfortunately for Richardson, it just didn't happen. The American finished in last place as the Jamaican trio swept the podium places. Elaine Thompson-Herah, Shelly-Ann Fraser-Pryce, and Shericka Jackson took the first three positions, respectively.
ADVERTISEMENT
Article continues below this ad
No matter what, the future still looks bright for the young American and we hope to see her break the world record soon.
Watch this Story: Shelly-Ann Fraser-Pryce Dominates With 10.64 Seconds at Kip Keino Classic