WATCH: Ferdinand Omanyala Causes Major Upset to Fred Kerley; Defeats Him to Become World Leader at Continental Gold Tour
Published 05/07/2022, 11:27 AM EDT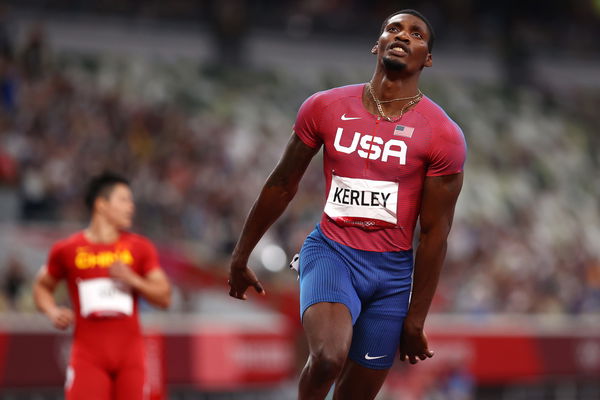 In the past year, the world of athletics has seen a rising star in Fred Kerley. With his determination and hard work, the athlete has remained consistent in his performances. He has only one goal in his mind, which is to become the next GOAT of track and field. The athlete previously used to run the 200, and the 400m, but he later switched to the 100m. This change paid off when he won the Silver medal at the Tokyo Summer Olympics 2020.
ADVERTISEMENT
Article continues below this ad
The 2022 Athletic season has kicked off in full force. Back-to-back events are being held, all of which will ultimately lead up to the World Athletics Championships in June. The Kip Keino Classic on Saturday was also one of them. Kerley was one of the most awaited athletes at the event, as he would take part in the 100m. However, things took an upsetting turn for the American.
ADVERTISEMENT
Article continues below this ad
Fred Kerley faces a huge upset at the Kip Keino Classic
Right before he stepped foot on the track, Fred Kerley took his Twitter to express that he was confident enough to win the race. Notably, his biggest competitor at this event was Ferdinand Omanyala, Africa's Fastest Man.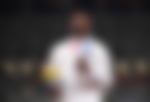 The sprinter kicked off with great speed, but however, it was Omanyala who blazed past him and won the race. Omanayala clocked a final timing of 9.85 seconds, winning the Kip Keino title.
Kerley followed close behind with a final time of 9.92 seconds. However, it was not enough for him to win the title. The event notably started with a false start for Kerley, and that might have caught him off guard.
ADVERTISEMENT
Article continues below this ad
Nonetheless, this is a great start to the season for Fred Kerley, who is one of the most versatile sprinters. Kerley's personal best stands at 9.84 seconds.
ADVERTISEMENT
Article continues below this ad
Watch This Story: How much of Liverpool Does LeBron James Own?
Although this is a huge upset for the American sprinter, who came to win, this is just the start of the season and Kerley will have enough chances on his hand to prove himself.