Unearthed Video Shows Shaquille O'Neal Once Made a Hilarious Blunder Mispronouncing World's Fastest Man Usain Bolt's Name on Court
Published 05/04/2022, 9:30 AM EDT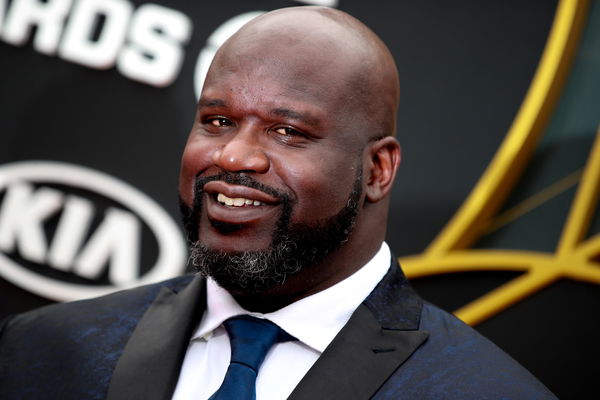 Shaquille O'Neal is one of the most entertaining sports personalities in the world. Perhaps this is the reason he is still adored by fans all around the globe, even after more than a decade since he retired. However, maybe the funniest moment of his entire career was when Shaq mispronounced the name of track and field legend, Usain Bolt.
Just like Shaquille O'Neal, the Jamaican sprinter Usain Bolt is a great entertainer, too. He is often seen doing hilarious things to make people laugh and have the best out of a moment. In a way, Shaq and Bolt have somewhat similar personalities when it comes to entertaining people.
ADVERTISEMENT
Article continues below this ad
Shaquille O'Neal mispronounced the track legend's name
The video is from a 2009 practice session with the team. As players run up the court one at a time, Shaquille was telling his teammate to have a look at his form. He said, "check out the form as I run up the court. My form like Osain Bolten." Well, no doubt he was quick on the court, but as far as his reference is concerned, he completely mispronounced the name of track legend, Usain Bolt.
Though only the NBA legend can tell whether it was an ignorant mistake or he did it on purpose. As he came back after the run, he once again said, "You see that form I am like Osain Bolten."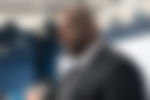 Top funny moments of Usain Bolt
ADVERTISEMENT
Article continues below this ad
When it comes to being funny, the Jamaican sprinter is a tough challenge for anybody to beat. Both on the track and off it, he has had several moments where he was just a treat to watch. Here are some of the funniest moments featuring the track and field legend Usain Bolt.
It's been five years since Usain Bolt said goodbye to track and field. Though, the champion has never really gone out of sight. He has always been involved in something or the other, and for fans, that's more than enough. This year he'll be returning to London Stadium as the captain of World XI against team England in the eleventh Soccer Aid game.
ADVERTISEMENT
Article continues below this ad
Are you excited about seeing the legend?
WATCH THIS STORY- Did Lamont Marcell Break Usain Bolts Record? Heres A Speed Comparison Between The GOAT And The Current Olympic Champion