"The Next….."- Legendary Sprinter Michael Johnson Emphasizes the Importance of Lowering Expectations for Young Prodigies
Published 05/06/2022, 9:45 AM EDT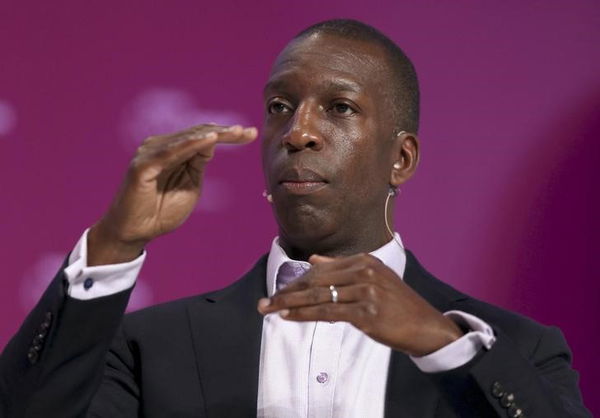 With the World Athletics Championships just around the corner, athletes have been pushing hard to make a place for themselves. Every day, track and field records are being broken like ceramic plates. The rivalries and determination to be the best have pushed athletes to become the absolute best in their sport. One such athlete is Nigeria's Favour Ofili.
ADVERTISEMENT
Article continues below this ad
Specializing in the 400m and the 200m events, the 19-year-old is quickly becoming a threat to the rest of the decorated field. While many compare her with the likes of Allyson Felix and Shericka Jackson, she has clarified that she doesn't want any pay part of it. And Michael Johnson has something to say about it as well.
ADVERTISEMENT
Article continues below this ad
Michael Johnson reacts to athletes' comparison
The first time people thought Ofili was someone special was back in 2018. This was when she made her first national team. Before this, she was just a high-school student. Still just a teenager, the Nigerian is breaking records and rewriting the history books.
At the last month's end, Ofili registered her first wind-legal sub-11 second mark in the 100m event. Clocking in at 10.93seconds, she is now third on Nigeria's all-time list. This time also puts her fifth on Africa's all-time list and fourth on this year's world list. It's no wonder that fans from her home country call her 'Star Girl.'
For now, she doesn't want to specialize in a particular event and also wants to avoid any comparison. While people call her the next Allyson Felix or the next Shericka Jackson, she just wants to be the next herself. Opining on the same, US Track and Field legend Michael Johnson posted a tweet.
"Athletes seem to be getting a little annoyed with media and fans constantly looking for 'the next..'," wrote Michael.
While many might feel blessed to be compared to a legend, younger athletes are out to make a name for themselves and not be known as the next someone else.
Erriyon is another similar case
Erriyon Knighton became the youngest American sprinter to qualify for the Olympics in over 50 years when he made the team for the Tokyo Olympics. Not only that, but he also broke two of Usain Bolt's records in 2021. During an athletics meet in Florida, Knighton clocked 20.11seconds in the 200m event to break Bolt's U-18 record. He bettered his performance to break Bolt's second record in the U-20 category by clocking 19.88seconds.
ADVERTISEMENT
Article continues below this ad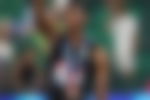 Thus began the comparison and the tag of 'next Usain Bolt' was affixed to his name. In its essence, what the tag does is take away the pride of defeating a legend of the sport.
Being called the 'next someone' takes away one's own legacy and pushes forward an ongoing legacy that was rightfully surpassed. If Erriyon were to break all of Usain's records, people would still be talking of the 'next Usain Bolt' instead of the current Erriyon Knighton.
ADVERTISEMENT
Article continues below this ad
Watch this Story: 18-Year-Old Erriyon Knighton Who Broke Usain Bolt's World Record Defeats Noah Lyles to Win 200m Title at Tom Jones Invitational Event
These are just two examples amongst many across the world of sports. While comparisons are fine, let's not take away the pride of an athlete by labeling them as the next someone instead of the first them.