World's Fastest Man Usain Bolt's Last Race Took a Turn No One Expected
Published 04/06/2022, 12:06 PM EDT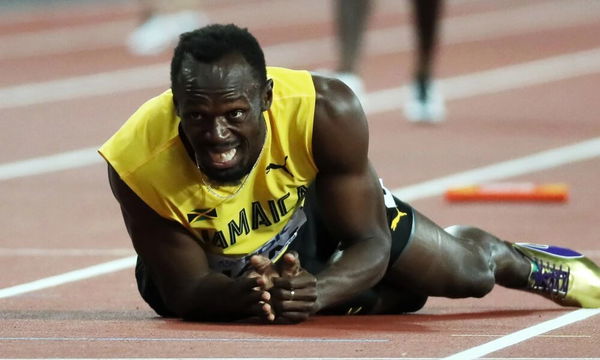 Sometimes unfortunate things happen with the greatest of athletes and there's nothing you can do about it. When you hear the word 'track', the name Usain Bolt automatically pops up in your head. That's the kind of impact he had on the world with his incredible track and field career. However, you would agree that the end of Usain Bolt's amazing career could have been far better.
ADVERTISEMENT
Article continues below this ad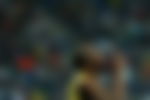 There's no doubt about how extraordinary of an athlete he is. With eight Olympic golds and half a dozen world records under his name, he is one of the most decorated Olympian of all time.
ADVERTISEMENT
Article continues below this ad
An unfortunate end to Usain Bolt's career
There's only one word, that can describe his last race at the 2017 World Championships in London, 'unfortunate.' While the world was expecting a glorious farewell from the legend, he got injured in the middle and couldn't even finish the race. One can only imagine the avalanche of emotions he might have felt at that moment.
You can always ask God. Of all the people in the world, why him? Why take away his moment of glory at his last race on the track? But we all have to live with certain things in our life. For Usain Bolt and his million fans, it was this moment they will have to live with. No matter how painful or heartbreaking it is. It is what it is.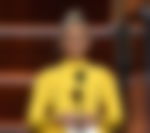 The legend spoke afterward
ADVERTISEMENT
Article continues below this ad
It is sad when some people raise questions about the legend's commitment to the track. He revealed his medical report to the media addressing the speculations about whether the injury was for real or not. He said, "I don't usually release my medical report to the public but sadly I have sat and listened to people questioning if I was really injured."
The legend further added, "I have never been one to cheat my fans in anyway & my entire desire at the championship was run one last time for my fans. Thanks for the continued support my fans and I rest, heal and move onto the next chapter of my life"
ADVERTISEMENT
Article continues below this ad
There's no way Usain Bolt deserved this end to an amazing career. However, all we can do is to be grateful for the moments he has given us and remember him forever as the greatest athlete of all time.
WATCH THIS STORY- After Becoming Snowboarding Queen Chloe Kim Has Been Challenging Iconic Careers Of Tiger Woods, Serena Williams And Others