World's Second-Fastest Man Breaks the Sub-10 Second Barrier Ahead of the Oregon World Championships
Published 06/27/2022, 10:45 AM EDT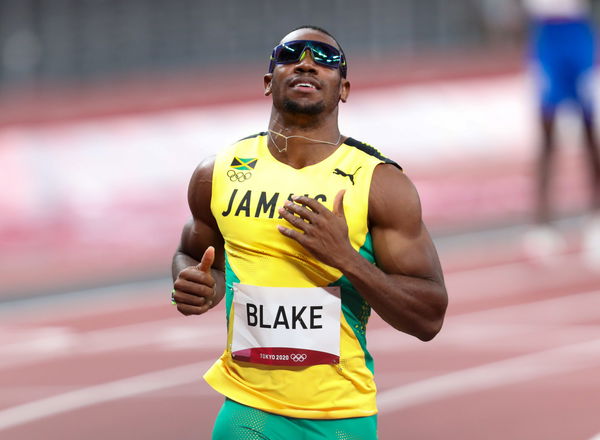 Yohan Blake's most memorable performance came when he beat the legendary Usain Bolt during the 2012 Olympic trials. But, he failed to repeat the feat. Blake is the second-fastest 100m runner of all time, second only to his fellow countryman. He is also a 'motivator' and owns his YouTube channel, 'Yohan Blake TV,' where he tries to motivate his fans and young athletes.
By the looks of it, the motivator has motivated himself to turn back the clock to 10 years ago, when he was just a 22-year-old.
ADVERTISEMENT
Article continues below this ad
Yohan Blake wins 5th Jamaican Title
10 years ago, a 22-year-old Jamaican, Yohan Blake made people stand up and applaud him in praise. The sprinter then clocked a blisteringly quick 9.69seconds to become the second-fastest man of all time. But that was not all the sprinter had in his bag of tricks. The 32-year-old is once again in the thick of things with another quick win.
Second, only to Usain Bolt, Yohan is one of the greatest sprinters in the sport. The man has been active as a professional for over a decade and continues to perform at the highest of standards. At 32, people expected little from him, but they couldn't be more wrong. Blake proved his doubters wrong and did it spectacularly.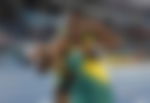 The Jamaican sprinted to his 5th national title in 10 years at the recently concluded event. He clocked in a staggering 9.85seconds to take home the title. Notably, this is also his personal best time since he clocked 9.69seconds back in 2012. An emotional Blake dedicated this win to his father, who suffered a stroke last week.
Finishing in second place was Oblique Seville with 9.88seconds. With a time of 9.93seconds, Ackeem Blake came third. Yohan is now tied at third for the fastest time this year. American Fred Kerley (9.76s) and Trayvon Bromell (9.81s) outpace him.
The Women's 100m event
ADVERTISEMENT
Article continues below this ad
In a star-studded field, Blake's emphatic win was not the only talking point of the event. Olympic champion Elaine Thompson-Herah also made the headlines, but for an unexpected reason.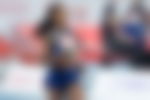 Elaine faced her first 100m defeat in over nine months. She finished in third place with a time of 10.89seconds. Olympic bronze medalist Shericka Jackson took home the gold by clocking in 10.77seconds. Sitting in the middle of them was Kemba Nelson at 10.88seconds. Shelly-Ann Fraser-Pryce stopped during her semi-final run, as she had already secured her place at this year's World Championship.
ADVERTISEMENT
Article continues below this ad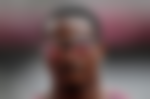 With the World Championships just around the corner, Blake has set the perfect precedent for a showdown versus the American sprinters Fred Kerley and Trayvon Bromell.
Edited By: Deepakshi Chaudhary