Bruce Lee's Actions Following a Painful Accident Became Jackie Chan's Biggest Admiration Once
Published 03/14/2023, 12:57 PM EDT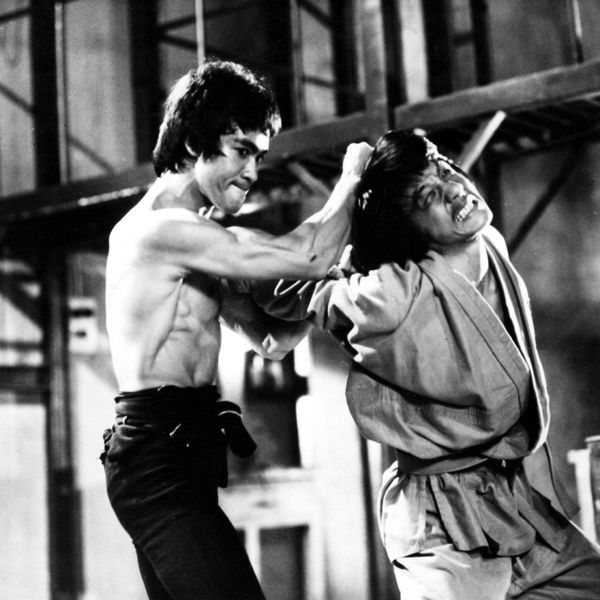 One of the reasons why Bruce Lee had so many fans was because of his kind and humble nature. Lee was specifically good to the stuntmen and junior artists on his film sets. Jackie Chan who is a global star got to experience Lee's kind treatment towards people firsthand when he worked as a stuntman in the film, Enter the Dragon. 
In Lee's biography, Bruce Lee; A Life by Mathew Polly, Jackie Chan recalled a fighting sequence he performed with Lee. While shooting the sequence, there came a time when Chan got badly hurt. However, what really amazed him was Lee's behavior towards him. 
Here's how Bruce Lee treated Jackie Chan when he got hurt
ADVERTISEMENT
Article continues below this ad
Jackie Chan began his career as a stuntman and he had the privilege to work closely with a megastar like Bruce Lee. The Little Jack did not expect Lee's humble attitude towards the workers on his set. However, Chan's perspective changed into great admiration for Lee while shooting a fighting scene in Enter The Dragon. In the biography, Chan drew the reader's attention toward the iconic battle between Lee and Mr.Han in the film.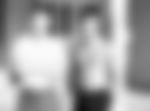 If one looks closely, one will find Lee whipping a young Jackie Chan around by his mop of black hair and snapping his neck. During its first take, Lee accidentally cracked Chan in the face with his nunchaku, which had badly hurt him. Ideally, a megastar would not worry about a stuntman getting hurt. But Lee was different than others. Chan revealed in the biography, "As soon as the cameras were off, Bruce threw away his weapon, ran over to me, and said, 'I'm sorry, I'm sorry!'"
Bruce Lee immediately apologized to Chan showing concern for where he got hurt. That was an unbelievable moment for The Karate Kid actor. Chan further stated that out of all the caring and generous things that Lee did for his workers, he admired Lee most for his kindness. 
ADVERTISEMENT
Article continues below this ad
Jackie Chan once made $200 due to Bruce Lee
After that incident, Bruce Lee grew fond of Chan. He would often prompt Chan into talking to him about his injury. Nevertheless, it made the martial art legend take the young stuntmen in a night fighting scene that worked as a wonder for Chan.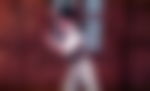 In Lee's biography, Chan revealed that Lee asked the stunt coordinator to take Chan as one of the stuntmen for the night shoot. Chan stated in the biography, "I was so happy – that meant I would get overtime pay until the next morning!"  It was the first time Chan made double his pay in a day making $200. 
ADVERTISEMENT
Article continues below this ad
Watch This Story:  Bodybuilding Legend Arnold Schwarzenegger's Built Compared to Bruce Lee and Jackie Chan