Usain Bolt Reveals What it Will Take to Become the Next Face of Track And Field
Published 10/07/2021, 12:30 AM EDT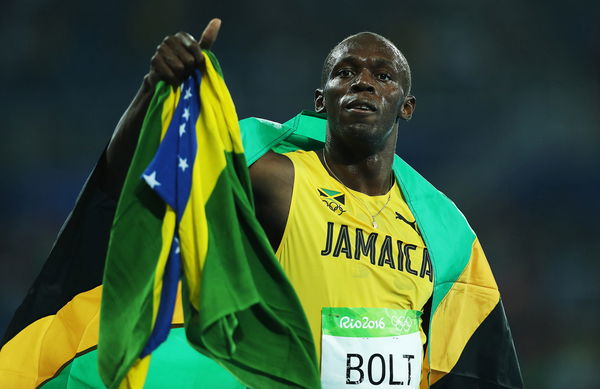 ---
---
Recently, Usain Bolt appeared in an interview alongside athletes Karsten Warholm and Lothar Matthaus in Herzogenaurach. Notably, Herzogenaurach is a small town in Germany, best known for housing two of the biggest companies, Adidas and Puma.
ADVERTISEMENT
Article continues below this ad
Amongst other things, Bolt talked about how he always dreamed big, be it in athletics, music, or football. A man of many talents, he puts in enormous effort, going after what he really wants.
ADVERTISEMENT
Article continues below this ad
Notably, the fastest man on earth also talked about his 'lightning' personality, one that lit up the track field right away.
"I stuck out": Bolt on his personality
In this particular interview, Bolt talked about how he didn't just want to be a great athlete, but he wanted to be great in sports. However, that needed a certain personality, the kind who can make it big. And in sports, it is all about getting up and taking charge.
Further, he added that to be like him, one has to just go up there and declare themselves as that person. Currently, that place is empty, and there is nobody who is competing to take his spot.
"It is a personality athletics is looking for. People loved me because I was very good, but I also had a personality that was different from the others. I stuck out. The sport is waiting for someone to take responsibility and say "listen to me, I'm that person now. If you want that position, you can take it. Because there is no one," said Bolt.
Bolt wants to be with the likes of Pele, Maradona, and Mohammad Ali. Certainly, with 8 Olympic gold medals to his name, and nobody even close to beating his record, he is definitely one of the greatest of all time.
"I had a dream. My main goal was to become one of the biggest in sports, not just in athletics. Mohammed Ali, Pele, Maradona. You know what I mean. So I wanted to win three Olympics in a row to get up to that level. That was my focus and my motivation," he states.
WATCH NOW: When Usain Bolt Finally Revealed The Secret Behind His Insane Speed
Warholm is not sure if he can make it like Usain Bolt
Creating a legacy like Bolt is something every athlete dreams of, but naturally, it's not so easy. Bolt has not only remained at the top for over decades, but he is also quite the showman. Every time he took to the track, the audience adored Bolt, deservingly well.
Meanwhile, Karsten Warholm, who is the world record holder of 400m, isn't quite sure he can balance the fame and performance if he ever reaches up there.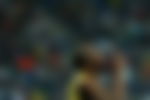 "Usain managed to balance it perfectly because he continued to perform. Most people want to be a personality, but they lose their achievements along the way," says Warholm.
Usain Bolt advised Karsten to be true to himself and enjoy the sport. He believes that Warholm will do good, especially given his excellent relationship with his coach.
"Be true to yourself, enjoy the sport and just dominate," said Bolt.
ADVERTISEMENT
Article continues below this ad
"And I'm sure you'll do well. Again – to see him and the coach, how they joke and are on wavelength: They are going to do well because it is very important. I feel like he wants to stay on top because of this one thing. They understand each other, they understand his body and everything. So for sure," Bolt added.
Do you think Warholm has what it takes to be as famed as Usain Bolt?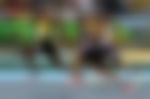 ADVERTISEMENT
Article continues below this ad