WATCH: 80-1 Outsider Rich Strike Pulls off Historic Upset at Kentucky Derby
Published 05/08/2022, 9:23 AM EDT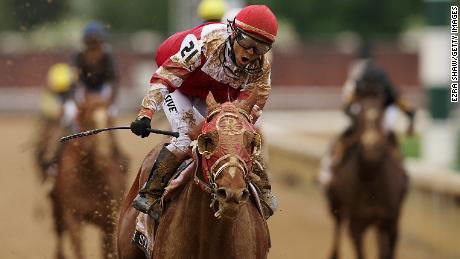 Let's be honest, we all love a good underdog story. Well, at least when our favorite is not the one on the losing end. Buster Douglas defeating Mike Tyson, Holly Holm knocking Ronda Rousey out, or the NY Giants defeating the New England Patriots. All these stories have one thing in common – the underdogs won. To add to the list, Sonny Leon, riding on Rich Strike, has just pulled off a massive upset in the Kentucky Derby.
ADVERTISEMENT
Article continues below this ad
They have gone on to win one of America's most significant derbies and absolutely no one saw it coming.
ADVERTISEMENT
Article continues below this ad
Sonny Leon wins big while riding Rich Strike
The Kentucky Derby is an annual horse race that takes place in Louisville, Kentucky. It usually happens on the first Saturday of May and caps the two-week-long Kentucky Derby Festival. The race is the first stop in the 'triple crown' event. The next two races to take place are the Preakness Stakes and the Belmont Stakes. Of the three races, the Kentucky Derby is the longest-running race as it stands uninterrupted since its inauguration in 1875.
During this year's Derby, Rich Strike roared to victory, despite having the longest odds out of all the horses. Incidentally, this is the second-longest shot to win the Derby after Donerail's 1913 victory, with odds of 91-1.
This is the first Kentucky Derby win for trainer Eric Reed. Back in 2016, Reed thought about moving away from the sport after losing 23 horses in a barn fire. Meanwhile, the owner of the horse, Rick Dawson, did not seem surprised by the win. "We always felt like if we could just get into the race, we'd have a shot, and we proved it today," said Dawson.
Notably, the horse was brought in just a day before the race after another one had to drop out.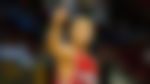 Trump's fundraiser at the Derby
ADVERTISEMENT
Article continues below this ad
Former US President made a special appearance at the Kentucky Derby this year. He was the host of a $75000 per person fundraising event at the Derby. Notably, the Derby hosts an average of 150,000 people including many politicians and celebrities.
While the guest list was not made public, the event played host to many influential personalities. Pam Bondi, the former Florida attorney general; Richard Grenell, former acting director of national intelligence; Matthew G. Whitaker, former acting attorney general; and Kimberly Guilfoyle, a television personality currently engaged to Donald Trump Jr. were seen at the fundraiser.
However, the highlight of the day remains the amazing race won by Sonny Leon and Rich Strike. It was a true testimony to the saying, "When an underdog wins, they win for everybody."
ADVERTISEMENT
Article continues below this ad
Watch this Story: Christian Coleman Redeems Himself With Win in Comeback Race Defeating Star Studded Lineup