WATCH: African Olympic Star Nijel Amos Involves Wild Animal In Training Session
Published 10/27/2021, 1:40 PM EDT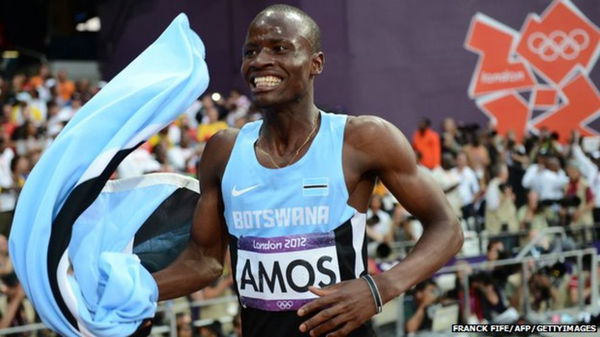 ---
---
Nijel Amos, the track and field athlete, has been born and brought up in Botswana, South Africa. He is known to be a middle-distance runner competing in the 800 meters. Amos is renowned for his amazing performance in the sport, making the natives of his country proud.
ADVERTISEMENT
Article continues below this ad
At the 2012 Summer Olympics, the legend won a silver medal, which helped Botswana get their first Olympic medal ever. He reached the finishing line within 1:41.73, which gave birth to a new World Junior Record.
ADVERTISEMENT
Article continues below this ad
Amos, being a track and field athlete, gives high priority to training himself and his muscles. Recently, a video of him practicing push-ups with a meerkat over him went viral.
Nijel Amos doing 'Meerkat push-ups'!
The star athlete found a new and interesting way to keep up with his training. A sport concentrated page named 'AthleticsWeekly' has posted a video of Amos doing push-ups with a meerkat on his back.
While athletes around the world have found different ways of training, Amos's style is quite different.
Down in the comments section, people were amazed as well as sarcastic. Sandi Morris, the American pole vault record-holder, even asked if it was possible for her to join him for the 'meerkat push-ups'.
"How can I come participate in the meerkat push-ups!!??!?!" tweeted Morris.
As a reply, Amos insisted she visit Botswana, where he said, he'll take her to their place.
"Visit Botswana will take you to their territory," Amos replied.
Amos represented Botswana in ten 800 meters races, where he easily secured first place in nine of them and second place in the last one. In the African Championships, he took part in the 4X400 m relay race where again he got himself a Gold. In the continental cup, he represented Africa twice and has achieved a Gold and a Bronze medal.
"So many mishaps can happen,"- Amos
Amos competed in the 800 meters race at the 2020 Summer Olympics. He successfully finished the race first in his heat. In the semi-finals, Amos and Jewett fell on the ground after colliding.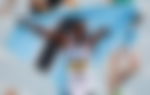 The first thought that crossed his mind after the fall was the end of his Olympic dream. After so many days and years of training, falling on the track during the semi-finals was indeed a dream destroyer.
"In that second so many voices played in my head – 'this is your Olympic dream ending' being the loudest," said the athlete.
Amos knew he had to be practical and accept whatever happened. He somehow managed to convince himself because mishaps can happen anytime on the field.
ADVERTISEMENT
Article continues below this ad
"But I just had to face reality head-on at that moment. That's just how racing is, especially in the 800m, so many mishaps can happen," he added.
Luckily, Amos was later reinstated into the final on appeal, which then had nine competitors instead of eight.
ADVERTISEMENT
Article continues below this ad
Even after such a big incident, Amos kept on fighting much like the true warrior spirit.