"Watch and Learn": Olympic Legend Usain Bolt Shows Off His Bowling Skills
Published 10/06/2021, 11:18 PM EDT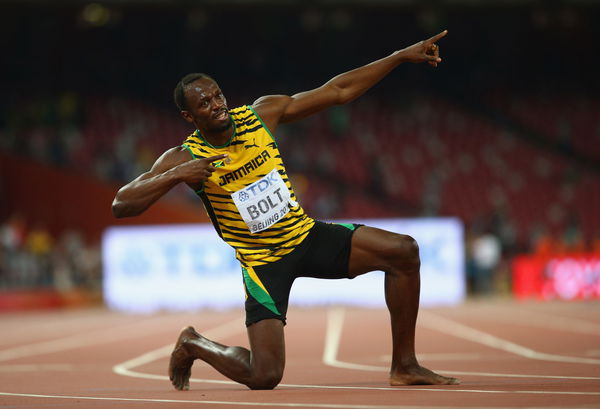 ---
---
Usain Bolt has entertained generations with his pace on the track. Dressed in gold, he is one of the most decorated sprinters in the sport. Even today, no athlete has come close to beat his 9.58 seconds 100m world record. However, our favorite Jamaican isn't all about his sprinting anymore.
ADVERTISEMENT
Article continues below this ad
Post-retirement in 2017, Bolt has pursued his interest in football and is quite the fast bowler as well. To top it off, he is also a music producer now.
ADVERTISEMENT
Article continues below this ad
Popularly known as 'Lightning Bolt' he is a man of many talents, exceptional bowling skills included. Watch how he shows off his bowling ability, and lands a perfect score.
Bolt and his perfect score
The video focuses on how beautifully Usain sent the crowd into a frenzy with a perfect strike. The audience in attendance was shocked as they continued cheering him on.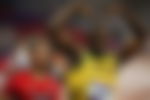 Bolt looked pretty confident in the video as he was about to bowl.
"Listen, watch and learn," he said into the camera and then showed off his bowling skills.
As he knocked down all pins, the crowd erupted and applauses galore.
The star sprinter was really proud and happy that he could make the play successfully.
"That's how we do it here," said Bolt, out of excitement.
Bolt is often seen in social events, and sure enough, the audience always adores his humor and heartiness. Just recently, he also posted a video on Twitter where he was jamming to the song from his album 'Yuh Know' along with his best friend Nugent 'NJ' Walker. Bolt released his reggae album 'Country Yutes' just last month, proving that music is one of his many talents.
WATCH NOW:  Usain Bolt Joins Other Sports Icons With New Line Of NFTs
"I would hit it off with anyone who had a bat and ball"- Usain Bolt
The fastest man in the world, Usain Bolt, is brilliant on the cricket field as well. In fact, he played as a fast bowler during his younger days.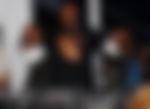 "I really liked the kids who enjoyed cricket and I would hit it off with anyone who had a bat and a ball, "said Bolt.
Bolt believed that with his speed, he could have been a successful fast bowler.
"In cricket, when I bowled, I could come down on the wicket hard, with speed and I was quick in the field… At the age of eight, I was taking wickets of cricketers a lot older than me, guys that were 10 or 11 years old," said the Olympic star.
"It wasn't long before I had opened the batting for Waldensia (his village school) a couple of years earlier than most kids even made the team," he added.
ADVERTISEMENT
Article continues below this ad
"I loved cricket but I never thought I could make anything of my speed other than as a bowler," said Bolt.
Which new avatar do you think fits Bolt perfectly: the music producer, the footballer, the cricketer, or the bowling specialist?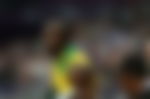 ADVERTISEMENT
Article continues below this ad