WATCH: "I Hate This Sport": 17-year-old Russian Athlete Alexandra Trusova Breaks Down into Tears at Beijing Winter Olympics 2022
Published 02/18/2022, 6:30 AM EST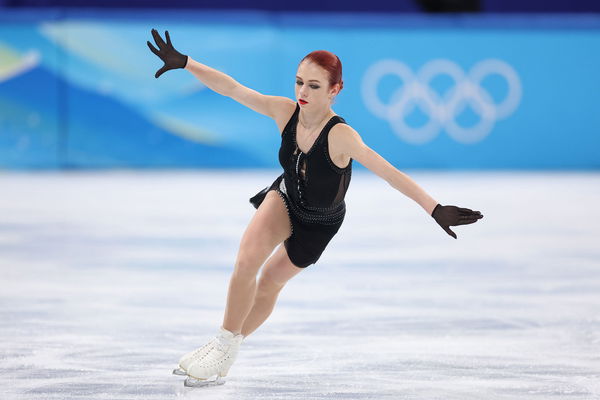 The Olympics have been there to show us the best of us. But sometimes they bring out the worst in us. In pressure situations and with athletes competing for the ultimate honors, emotional outbursts are but natural consequences and we saw a few on Thursday. In the women's individual figure skating event, an event marred by controversy as it is, there was a developing story.
ADVERTISEMENT
Article continues below this ad
With the IOC taking its own tune with Russian skater Kamila Valieva, it was Alexandra Trusova who took home the headlines. With a shock performance to end her run that saw Valieva not finish on the podium, the door was open for a surprise winner. And Trusova was not a happy camper on the 2nd rung with Anna Shcherbakova taking home the gold. Pushed to quite an edge, Trusova could be seen distraught as she cried and the camera caught her struggles.
ADVERTISEMENT
Article continues below this ad
The event concluded with Anna Scherbakova of Russia taking home the gold medal. Followed in tow by Trusova, who won the silver, and Japanese figure skater, Sakamoto Kaori, who won the bronze. Event favorite, Valieva, had a disastrous final run that saw her finish 4th in the standings.
However, the true story came with Trusova, who headed into the event as one of the top draws to take home the gold and only fell short at the final step. Reportedly, while technically sound, the judges scored Trusova lower on artistry, which may have cost her the top rung. Trusova appeared upset at the result and seemed quite unhappy with herself at the end of the event.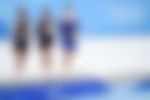 Alexandra Trusova's outburst
Trusova was obviously upset about the win not being converted into a gold medal and was spotted by reporters having an outburst at the end of the event. Speaking in her native Russian, some reporters translated what they believed they heard from the young athlete.
ADVERTISEMENT
Article continues below this ad
Reportedly, she said, "Everyone has a gold medal, everyone, but not me." In tears, she added, "I hate skating." Despite not necessarily meaning the full statement, an emotional Trusova went on to add, "I hate it. I hate this sport. I will never skate again. Never. It's impossible. That's not how it should be."
Watch This Story: Top 8 best dressed athletes at the Beijing Winter Olympics 2022
ADVERTISEMENT
Article continues below this ad
When asked later about her outburst, however, Trusova seemed to have an explanation. "Over the past three years, I did not win anything," she said. And perhaps it was to try and finally break that barrier that she attempted quadruple jumps in Beijing, successfully completing them too. "And when I would do this, I would win, I thought. But this didn't happen. That's how it is." Just how the cookie crumbles sometimes in sport. You do all you can, but it just doesn't go your way sometimes.
Hold your head high Alexandra Trusova, an Olympic Silver at age 17 is nothing to be scoffed at!!