WATCH: Megan Rapinoe and Crystal Dunn Play Peek-a-Boo With Alex Morgan's Daughter
Published 10/01/2021, 11:51 PM EDT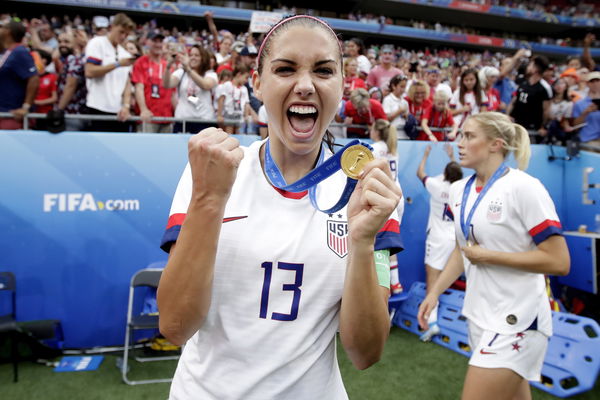 ---
---
Ready for Anything is a Facebook Watch series that follows the life of Alex Morgan. It takes the viewer through the struggles and difficulties that Morgan went through after giving birth and becoming a mom. The series gave fans a glimpse of members of the USWNT having some fun playtime with Morgan's daughter.
ADVERTISEMENT
Article continues below this ad
Alex Morgan gave birth to her daughter Charlie in 2020, and the little baby has been everyone's favorite since then. Crystal Dunn and Megan Rapinoe were spotted with Charlie, Morgan's daughter, in a clip from Ready for Anything. They were at a restaurant where they had a little fun time with the toddler, Dunn seemingly engaging in a peek-a-boo.
ADVERTISEMENT
Article continues below this ad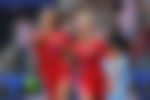 The series follows the life and struggles of Alex Morgan after she gave birth, being a professional soccer player. She accepts that it was indeed very hard for her. Morgan was repeatedly assured that she would be the same player after she came back from her pregnancy. However, it was an unknown fear.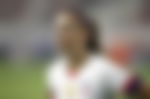 "I mean, there's no way to hide it. It was really difficult coming back. Professional soccer aside, it was really hard being a first-time mom. I had to hear time and time again that I was going to be the same player when I came back from pregnancy. Giving birth and starting a family didn't mean ending your career. It was the fear of the unknown," said Morgan.
Morgan, however, added that everything she does now is for Charlie.
Alex Morgan talks about how difficult it was for her to cope up with the loss of TO 2021
In the 4th episode of Ready for Anything, Alex Morgan reveals she had multiple breakdowns after coming back from Tokyo 2021, and couldn't deal with their loss.
ADVERTISEMENT
Article continues below this ad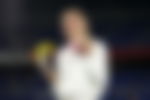 In their first match against their old rivals Sweden, USWNT lost 3-0, a result they never expected.
"And I felt like when I came home, I had just wave after wave of emotion, kinda like crying for no reason. You know, I didn't know why I was crying in the moment. I just would tell Servando like, if I just start crying, don't worry, it's not like anything you did or whatever," said Morgan.
ADVERTISEMENT
Article continues below this ad
And even though the team came back with a bronze medal, Morgan feels that the feeling from the loss in the first match lingered on.
WATCH THIS STORY: Biggest Cash Grabs of Deontay Wilder In and Out of the Boxing Ring