'Way Faster Than Me': Nina Dobrev Actually Beat Boyfriend Shaun White in a Snowboarding Race!
Published 12/08/2021, 3:44 PM EST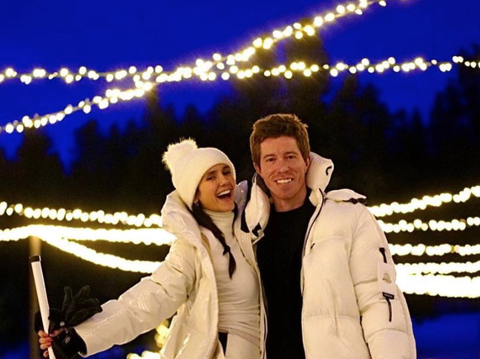 Olympic medalist Shaun White is currently the most experienced snowboarder in the world and is considered a legend of the game. With 3 gold medals, he is the most decorated snowboarder, having bagged several X game wins as well.
ADVERTISEMENT
Article continues below this ad
All things considered, White would never have thought that his girlfriend would beat him in their first snowboarding session ever. But remarkably, that is exactly what happened.
ADVERTISEMENT
Article continues below this ad
Dobrev beats Olympic champion boyfriend White
When White first thought of racing Nina, he was well prepared to be there for her if she fell. Little did he know that he would end up being the one left behind.
"I remember our first riding day together like I was like okay like I'm getting ready for her to be falling," said White.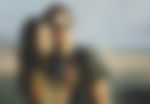 Shaun revealed how he made his way down the hill, in his own style, waiting for Nina to arrive. However, to his astonishment, Nina had already reached the trailer and was waiting for him.
"She had passed me during my run somehow going way faster than me and uh she was already waiting at the trailer," added White.
Shaun White, not a good teacher?
White also revealed that even though he is a star snowboarder, he is not the best when teaching snowboarding.
"I'm not the best teacher for some reason I can do it but I can I just have a really hard time explaining how," said the Olympic champion.
However, the athlete is glad that both Nina and he have so much in common. Undoubtedly, the fact that Dobrev is into snowboarding clearly won White's heart.
ADVERTISEMENT
Article continues below this ad
Notably, she also took to her Instagram to share a picture of her snowboarding.
 

View this post on Instagram

 
ADVERTISEMENT
Article continues below this ad
Currently, Shaun is preparing for what would be his fifth appearance at the Winter Olympics, next year. He took to his Instagram on several occasions, sharing clips from his practice sessions, ahead of the US trails. Aiming for a 4th gold medal, do you think Shaun can do the impossible, further cementing his legacy as the greatest snowboarder in the history of the sport?