"Absolutely Horrific": Olympic Gold Medalist Chloe Kim Left Devastated After 10 People Die in California
Published 01/23/2023, 11:15 AM EST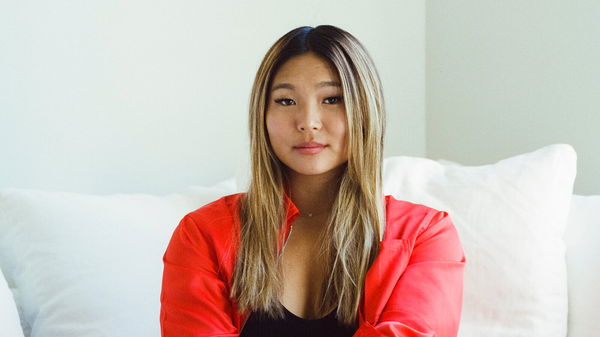 The consequences of mass shootings are always grim, dire, and devastating for a family. In yet another mass shooting incident in the US, several people have lost their lives, some are injured and many are mourning the loss. Besides close ones, several celebrities have also come out in support and poured their heart out in public. One among them is an Olympic Gold Medallist who is horrified by this incident and can hardly keep her calm.
At around 12:27 pm yesterday, a man visited the Star Ballroom Dance Studio in Monterey Park and opened gunfire. The horrific incident left 10 people dead and at least another 10 injured. And now, when the whole country is mourning after waking up to this tragedy, joining them is America's youngest female Olympic Gold winner Chloe Kim in Snowboarding. Her pain was palpable in the words she wrote in her Instagram story.
Chloe Kim sends her condolences to the families and appeals to help them
ADVERTISEMENT
Article continues below this ad
Chloe Kim first came to prominence after winning a Gold at the 2018 Winter Olympics in Pyeongchang. She backed it up with two more Gold medals at last year's Beijing Winter Olympics in Snowboarding. However, away from her sports, Kim has also dealt with her mental health challenges, which she has been open about. She is currently joining the many bereaved families in mourning their loss with them.
 

View this post on Instagram

 
She wrote on her Instagram story, "I can't wrap my head around what happened last night. Absolutely horrific. More families losing loved ones to another senseless act of violence. I'm sick and tired of this. My heart goes out to the families affected and may those gone too soon rest in peace." The pain and anguish in her words were so discernible, it was as if she was screaming at the top of her lungs.
Mass shooting at the Chinese New Year festival in Monterey Park, near Los Angeles, reports US media.

— ANI (@ANI) January 22, 2023
Urging everyone to raise money for supporting the bereaved families via a shared link, Kim further wrote, "Below is the verified GoFundMe Page that directly helps support the Monterey Park Community through this nightmare." It wasn't the first time in recent years, that Americans witnessed a violent tragedy of this nature.
This isn't the first time when Chloe Kim voiced her frustration at social injustices. Having an Asian descent, she has, time and again, been open about how she has been subjected to racial hatred and bigotry.
Olympics star Chloe Kim was no exception to hatred
As mentioned before, Chloe Kim won 2 Gold medals at the women's halfpipe snowboarding event at Pyeongchang Winter Olympics in 2018. But it wasn't a rosy situation for her after she qualified. She revealed that racism towards Asians had become so normalized that she had to deal with it on a constant basis. Be it jokes, hurtful comments, or questions about her identity, all Kim could do was laugh at it.
ADVERTISEMENT
Article continues below this ad
On a traditional day of celebration, today it is also marked by tragedy.
We often speak of the term "community."
As important as it is for ours to come together of times of celebration, perhaps it's even more important to be there for each another in times of loss.

— Daniel Dae Kim (@danieldaekim) January 22, 2023
However, it did affect her on a deeper, more personal level but she didn't want to deal with the confrontation at all. As per an ESPN article from 2021, she said, "That really bothered me". She has been traumatized by such incidents from a very young age, up until she decided to stand up for herself. She said, "I'm going to put this out there so people see that I deal with this, too", to better acquaint the world with what Asian–Americans like her go through on a daily basis.
ADVERTISEMENT
Article continues below this ad
Watch This Story | "Never Gonna Breathe The Same": Nasty Accident Changes Maui Firefighter Forever
Kim was also included in Time Magazine's 100 most Influential People of 2018, and she continues to use her influence to do better for society. Spreading awareness about the Monterey Park shootings and starting a GoFundMe campaign was just another example of it.
Edited By: Jahnabi Choudhury