"Always Been a Big Fan": Beast Himself, Ronnie Coleman Was Left Astonished by Hulk Hogan's Legendary Feat Against 7'Ft Tall 500LB Strong WWE Legend
Published 10/04/2022, 1:35 PM EDT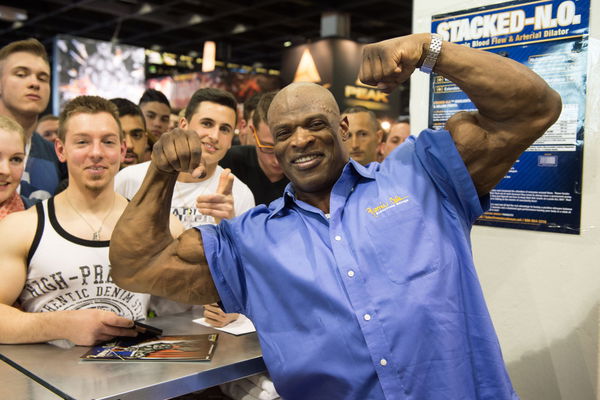 Ronnie Coleman is one of the greatest bodybuilders of all time. The eight-time Mr Olympia was a 'mass monster' during his prime. Standing at 5'11" tall, Ronnie weighed around 330 lbs during the off-season. Coleman also pulled massive amounts of weights in the gym. It's not every day that displays of strength impress a beast like Ronnie Coleman. However, WWE legend Hulk Hogan impressed the King with his performance against Andre the Giant.
After Hulk Hogan shouted out the body-building legend as his hero, Ronnie took to Instagram to share his thoughts about 'The Hulkster'.
ADVERTISEMENT
Article continues below this ad
Hulk Hogan's strength left Ronnie Coleman astonished
Hulk Hogan gave a shout-out to Coleman in an Instagram video. Hogan, who was recovering from his 10th back surgery, called Ronnie his hero for persisting through 13 surgeries. Coleman then took to Instagram and in a live session heaped praises on Hogan. The King said, "I want to say I appreciate that, coming from a legend like you. I just want you to know that I've always been a big fan." Ronnie then said, "We all know Andre the Giant was a 7-foot-five, 7-foot-six, 500 lb man. So we know what it takes to pick up somebody like that. It takes a lot of strength, a lot of will, a lot of courage."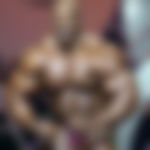 Coleman also added that the way Hogan slammed Andre made it look easy. It was as if the 500 lb man was a lightweight baby. Hulk Hogan is a big man, standing at 6'5" and weighing roughly 302 lbs. However, Andre the Giant towered over 'Mr America' at nearly 7'5" and weighed about 200 lbs more. Hence it's safe to say, that Ronnie wasn't exaggerating while praising Hogan.
 

View this post on Instagram

 
Hulk Hogan wrestled Andre the Giant at WrestleMania 3. Hogan ended up winning the legendary 1987 match between the two titans of pro wrestling. Hulk Hogan closed the contest with the famous slam. Since then, it has become an iconic moment in pro wrestling history.
ADVERTISEMENT
Article continues below this ad
A moment so iconic, that even the man who could lift 800 lbs was astonished.
The two legends combined have had over 30 surgeries
Ronnie Coleman retired in 2007, while Hogan didn't retire until 2012. Hogan has had a total of 25 surgeries so far, while Coleman has had 13. However, Ronnie's surgeries have had a more debilitating effect on the former Mr Olympia. After two major hip replacements, Coleman can barely walk now, even with help. Hulk, on the other hand, can still walk and train legs after his hip replacement.
ADVERTISEMENT
Article continues below this ad
Watch this story: Mr. Olympia Legends Ronnie Coleman vs. Arnold Schwarzenegger Body Comparison
Coleman and Hogan are both legends of their sport. Both legends achieved a level of stardom that still hasn't faded since both have millions of followers in the age of social media. Hence it's safe to say that Ronnie Coleman was truly astonished by the Hulkster's incredible strength and didn't praise the WWE legend just for the sake of it.