Before Heartbreaking Split With Gisele Bündchen, Old Social Media Post Shows Even Tom Brady Had a Surfing Soul
Published 01/24/2023, 8:30 PM EST
One of the greatest quarterbacks in NFL history, Tom Brady, has also harbored a latent interest in surfing. Despite having a prominent NFL career, Brady seems to like part-time surfing. Before his famous split with now ex-wife Gisele Bündchen, Brady had been seen enjoying surfing whenever wasn't present in the gridiron.
The resurfaced picture on Twitter of the Tampa Bay Buccaneers quarterback dates back to 2016. It shows Tom Brady making a 'hang loose' gesture with one hand while holding his surfboard in the other.
Is Tom Brady Still Surfing?
ADVERTISEMENT
Article continues below this ad
Back in 2016, Gisele Bundchen and Tom Brady hit up Costa Rica for a little surfing tour. The couple seemed to be enjoying their time surfing together. Both of them also had tremendous skills, as they were staying prompt on the surfboard without interruptions.
Brady retired from the NFL in February 2022, only to return to the game two months later. Despite what went on in his life, the only thing Brady could think of was his love for the game. Even though the NFL legend hasn't surfed for a while, it would be safe to say that his good memories of the sport have not been lost. In fact he shares a common thread with surfing GOAT Kelly Slater.
How these two GOATs are so related?
Tom Brady and surfing legend Kelly Slater share a lot of things in common. Despite both of them dating supermodel Gisele Bündchen, they don't have any kind of rivalry between them. Having a lot of things in common has also sparked a friendship between them.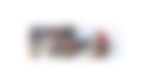 Two of the greatest sportsmen of all time have been reaching out to each other pretty frequently. Brady, after Slater's 56th title win at Banzai Pipeline in early 2022, suggested Slater take a permanent break from the sport, but Slater had different ideas. The most prominent thing that they both share is their love for their respective sports. This is also what differentiates both of them from other sports stars.
WATCH THIS STORY – Kelly Slater's IG Following Shows He Still Follows Supermodel Ex-Girlfriend Gisele Bundchen As Well as Former Hubby Tom Brady 
What do you think of Tom Brady's love for surfing? Let us know in the comment section.
ADVERTISEMENT
Article continues below this ad
ADVERTISEMENT
Article continues below this ad