Connor McDavid Injury Update: Oilers Superstar Clarifies Future in Season With Simple Move
Published 03/11/2023, 2:30 PM EST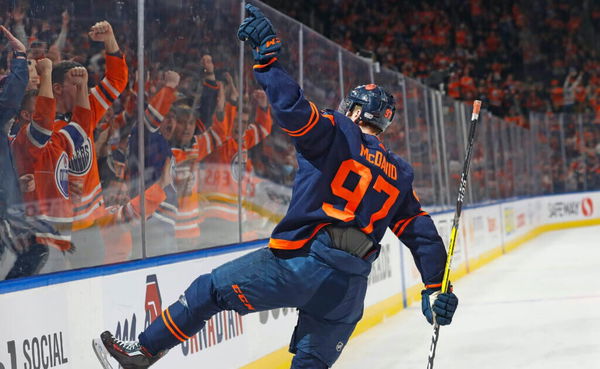 The Thursday night matchup between the Edmonton Oilers and the Boston Bruins shocked the NHL. Oilers captain Connor McDavid had just been hit by teammate Derek Ryan in what seemed to be a friendly incident, leaving everyone on the ice in a difficult position. Fans may breathe easier now that the Oilers' superstar has been sighted back in practice ahead of their next game against the Toronto Maple Leafs.
Oilers TV reporter Tony Brar posted the video of Oilers captain Connor McDavid practicing in Toronto on Twitter. Oilers supporters wasted no time in flooding the comments section after learning that the team's leading scorer for the current season is healthy and is ready to play.
Why Connor McDavid is so important for the Oilers?
ADVERTISEMENT
Article continues below this ad
The gameplay of Connor McDavid is really outstanding this NHL season. The Canadian ice hockey superstar has played 65 games this season and has scored 54 goals and 70 assists with a hefty 124 points, while there are plenty more matches remaining this season. As Connor McDavid scored his 45th goal of the season, he set a new career high, surpassing the 44 goals he had scored in the 2021–22 season, his previous best. The whole Oilers fandom is worried about McDavid, despite his stellar performances this season, since nobody wants him to stop playing hockey, and that includes his teammates.
The Oilers TV reporter Tony Brar reported through Twitter, saying, "For those who may have been concerned, Connor McDavid is on the ice for practice in Toronto. #Oilers." Nobody likes to watch their superstar sit on the bench, but this news has calmed Oilers' supporters down. The Oilers captain was involved in a major collision on Thursday night, but he seems to be fully recovered and ready to play today against the Toronto Maple Leafs.
NHL fans reacted to this news
Oilers' supporters from all around the globe expressed their relief in the comments section when Tony Brar uploaded this footage of Connor McDavid training. Here are some comments to prove it.
It looks like this Oilers fan wasn't able to control the emotions, "'May' have been concerned. There was huge concern! Heart attack levels. 3rd time this season he goes down and grabs his knee area. Last 2 on dirty plays, this one accidental from a teammate. Thank the holy heavens he seems to be ok!"
This Oilers fan just knew how the whole community felt after this message, saying, "And the entire City of Edmonton breathes."
ADVERTISEMENT
Article continues below this ad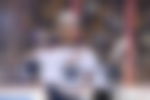 Just the report wasn't enough for this fan, as they want a proper picture of him, saying, "We need a picture of his shin to be absolutely certain he's alright."
No wonder this fan was just horrified until the news as they commented, "I will admit I had a heart attack but."
ADVERTISEMENT
Article continues below this ad
Watch this story – NHL Makes a Strong Comeback as Edmonton Oilers Dominate on the Back of "Beast" Connor McDavid
What do you think of the performance of Connor McDavid this season? Let us know in the comment section.
Edited By: Debmallya Chakraborty