"Hasn't Eaten at McDonald's": 17-Year-Old NHL Prospect's Mother Reveals Her Son's Secret Diet
Published 03/10/2023, 1:54 PM EST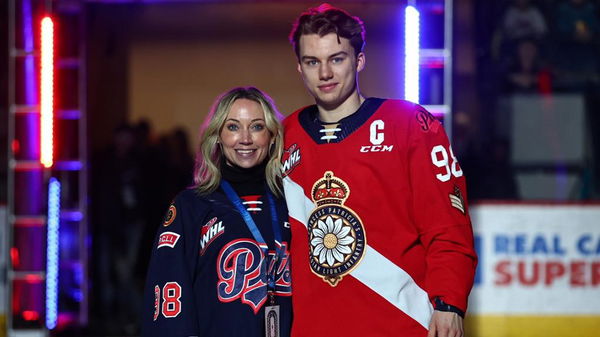 Fans eagerly await each year's draft to see which junior players will be selected by the NHL. Several prospects help the NHL as a whole by putting in strong performances and being drafted by the best clubs. Parents of these young hockey players who are breaking out onto the national scene are understandably beaming with pride at their children's achievements. Similarly, Vancouver, Canada, native and Regina Pats captain Connor Bedard has made his parents very pleased by reaching the top prospects list and is likely to be picked up by an NHL club in the near future.
An interview with Connor Bedard's mother, Melanie Bedard, released on the official NHL website reveals how pleased she is with her son's rise to the top of the ice hockey prospects rankings. Melanie also discussed the rigorous diet her son follows to be at the peak of his game in the WHL.
The secret to his top performance
ADVERTISEMENT
Article continues below this ad
Lately, Connor Bedard's name has been floating around due to his stellar play in the Western Hockey League. The 17-year-old ice hockey prodigy has scored 60 goals and 67 assists in only 49 games this season, making him the league's top scorer. This is certainly an impressive achievement, as he is the top prospect right now and has drawn serious attention from some of the best clubs in the NHL.
Several renowned NHL websites, who have been monitoring Bedard's recent play, have also placed him at the top of their lists of prospects. For this exceptional result, however, the teenage star has put in a great deal of effort since he follows a highly monitored diet and, according to his mother, Melanie, has never eaten at McDonald's.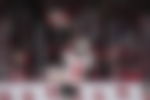 In the interview with NHL.com, Melanie talked about his son's diet. She said, "He's never had fast food… he will at some point, but he hasn't eaten at McDonald's or anything yet. I think we all know when we eat well, how you feel, and then when we kind of go off the rails. I think he's just aware of that feeling. On game days, he'll eat chicken, rice, vegetable, shrimp, mashed yams, chicken, salmon. It's kind of a rotation."
History of the top NHL prospect
Every major NHL team keeps a watch on the entry draft, so being considered the best prospect in the league is a huge accomplishment. Connor Bedard has been a mainstay in the junior ice hockey ranks for quite some time, making him more than just a one-hit wonder.
ADVERTISEMENT
Article continues below this ad
Bedard's first team was the North Vancouver Storm U15 A1 in the 2017-18 season. The young man has loved hockey ever since he was a child, and a number of teams were looking forward to signing him because of his extraordinary skills. After racking up 64 goals and 24 assists in 30 games for West Van Academy Bantam Prep in the 2018–19 season, the young ice hockey sensation has established himself as one of the most highly regarded young ice hockey players in the world.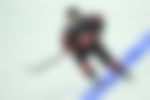 After joining the Regina Pats in the 2020–21 season, Connor Bedard began his ascent to stardom. Bedard didn't take long to become the alternate captain for the Regina Pats, but this season he was named captain and is now the team's and the league's leading goal scorer. In addition, Bedard was the World Junior Championship's best forward and most important player in 2023, scoring 9 goals and dishing out 14 assists in just 7 games to lead Canada to its second consecutive gold medal.
ADVERTISEMENT
Article continues below this ad
WATCH THIS STORY – NHL Legend Mario Lemieux's Triumph Over Cancer and the Start of a Legendary Comeback in Hockey
What do you think of this generational hockey talent? Let us know in the comments section.