"I Absolutely Hate the Lightning. But..": Incredible Achievement by Steve Stamkos Force Even Tampa Bay Haters to Celebrate
Published 01/20/2023, 9:45 AM EST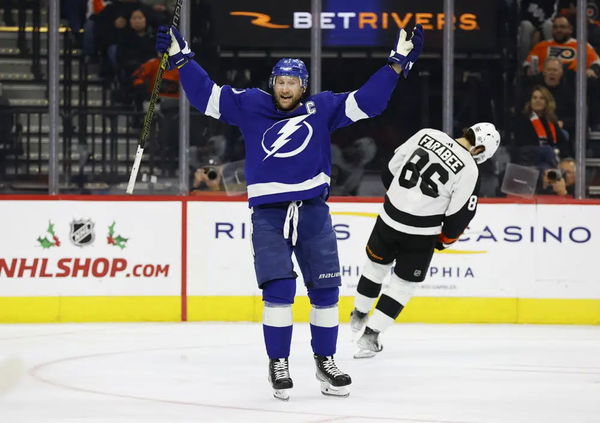 Tampa Bay Lightning captain Steven Stamkos has embedded his name in NHL records. Yesterday, he scored his 500th goal and is currently the third active player to reach it. Post-match celebrations have also proved that sportsmanship is still alive as he receives heartwarming comments even from the haters of the Tampa Bay Lightning.
In the same match, Steven Stamkos also scored a hat trick, which makes him the 8th player to score a hat trick in the 500th goal game. He also joins Washington Capitals forward Alex Ovechkin (810) and Pittsburgh Penguins center Sidney Crosby (538) in the race to beat the record of the Great One, Wayne Gretzky (894).
Heartwarming comments by fans for the NHL player
ADVERTISEMENT
Article continues below this ad
Fans and haters alike have gathered to leave heartwarming comments for the NHL player. Steven Stamkos is such a player that even his haters appreciate his massive achievement.
This Tampa Bay Lightning hater has left a respectable comment for Stamkos that read, "I absolutely hate the Lightning. But I have my utter utmost respect for Steven Stamkos. Remember when he broke his leg and tried to stand up? Remember when he took a slapshot to the face in a Game 7 and returned to the game? He was there for all the rough years and never left the team. Heart of a lion, an absolute warrior. Pure beauty."
A fan appreciates Stamkos's dedication to the sport despite injuries, "Despite many injuries, Stamkos still gets 500 goals. what a career!"
This fan is happy that the fans of the Vancouver Canucks were on their best behavior, "As a Tampa Bay lightning fan I just want to say the Canucks fans displayed incredible sportsmanship giving Steven Stamkos a standing ovation. He has a man deserved your recognition."
This Vancouver Canucks fan left a comment that read, "Congrats to Stamkos, the Lightning, and their fans. From a sad sad Canucks fan…"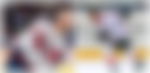 Here are some more heartwarming comments left by fans.
"2011 playoffs he came back in a bird cage. Now 500 in 2023. Warrior."
"He's been such a great player for so long, and the lightning have won multiple Stanley cups, do in large part to Stamkos, he's Mr Hockey."
"As of 2020 he had lost 139 games to injury, imagine if he had been able to stay healthy."
"That's some great defence on display there, congrats to a absolute beast of a player."
ADVERTISEMENT
Article continues below this ad
Watch This Story | Stanley Cup Finals Win To Playoff Matches – Top 5 NHL Moments Of The Last Decade
What do you think of this magnificent record? Let us know in the comment section.
ADVERTISEMENT
Article continues below this ad
Edited By: Jahnabi Choudhury