"Getting a Ten and Blowing Your Ankle": 21-Year-Old Pro Recalls a 'Weird' Surfing Moment
Published 03/16/2023, 5:15 PM EDT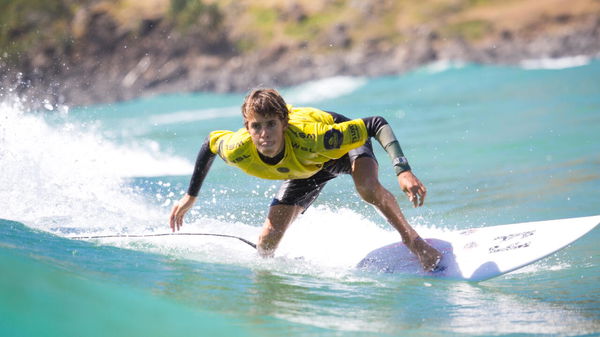 It's not easy to master surfing in those wild waves, but it's awesome to see when someone succeeds. Several professional surfers have established identities based on how they ride waves. Dakoda Walters, a young professional surfer, age 21, talks about the strangest thing that ever happened to him when he was out on the water. Seldom do riders get a perfect 10, and when they do, the whole beach, including the announcer, goes wild. A perfect score of 10 points is the gold standard in professional surfing. Walter accomplished this earlier, but he damaged some part of his body in the process.
Stab: We like to surf recently uploaded a video to YouTube featuring young Australian surfer Dakoda Walters talking about his time in the Mad Mex Maroubra Pro QS 1000. The surfer popped his ankle while earning a perfect 10, but was shocked that he was able to surf back to the beach without any noticeable limp.
How did this happen to him while surfing?
ADVERTISEMENT
Article continues below this ad
The 2023 Mad Mex Maroubra Pro, a QS 1,000 event on the World Surf League (WSL), got off to a rousing start. A two- to three-foot wave hit Maroubra Beach at the beginning of the men's and women's competitions. Dakoda Walters was holding out for a perfect wave while also trying out a few new moves.
Since the competition was all that mattered to Walters, the surfer even went up against one of his pals. But as the session came to a close, the surfer noticed a strange sensation around his ankle.
ADVERTISEMENT
Article continues below this ad
In the interview, Walters expresses how he felt after performing his last trick, saying, "I just landed, I think, in like a trough bit, and a whitewash shot out as I landed down like really impressed over my back way, and I heard something pop really loud, and I actually thought I might have broke my leg or something,
He continued, "But I rode out somehow and made it. A real weird one anyway, getting a ten and blowing your ankle out at the same time." While he managed to get the fabled 10, the surfer suffered an ankle injury in the process.
ADVERTISEMENT
Article continues below this ad
WATCH THIS STORY – Top 5 Unwritten Rules That Will Elevate Your Surfing Game
What do you think of this absurd moment that happened with this young surfer? Let us know in the comment section.
Edited By: Sherjeel Malik