"That Was a Brother": Subway Surfer Reveals Experience of Losing Two Friends in Absurd Quest
Published 03/16/2023, 3:00 PM EDT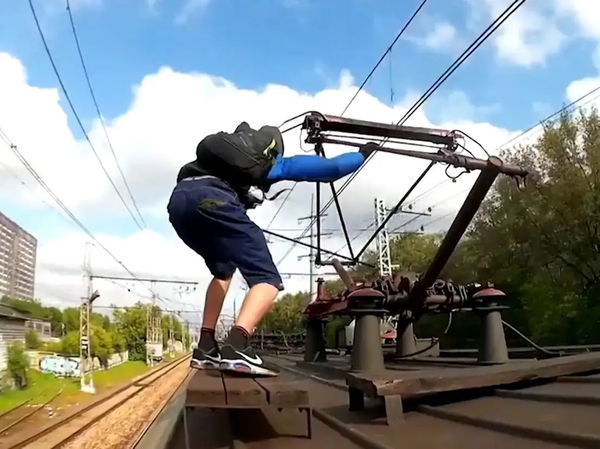 Some teenagers nowadays are all about the craze of "subway surfing," which involves standing on a moving train. The authorities have taken this phenomenon very seriously since it has negative consequences for those who engage in it. Recently, a teenager who goes by the name Arthur Graves discussed the rise of subway surfing as a dangerous trend and the deaths of his friends who were involved in the activity.
News 12's Jericho Tran spoke with Arthur Graves, who discussed his admiration for this ridiculous trend, for this interview. He also explains how and why he became a subway surfer due to his enthusiasm for the activity, despite the inherent risks.
A tale of subway surfing
ADVERTISEMENT
Article continues below this ad
Subway surfing is popular among young people in New York City, despite the fact that many teenagers have died while engaging in this activity. Despite seeing the deaths of their friends at the hands of this ridiculous craze, their affection for it is not waning. And in a similar vein, Arthur Graves loves subway surfing despite the fact that he has lost many friends. One day, while viewing a video on subway surfing, Graves was instantly drawn to the activity and decided to give it a go.
While having the interview, Graves first talks about the incident he has faced, saying, "Kayvon died 350 feet away from where Zakery died. He didn't listen, and he just fell…. That was a brother…. We told him to get down." The subway surfer has lost two close friends, Kayvon Wooden, and Zakery Nazario, to the same subway lane, but it hasn't stopped him from continuing to surf the trains. He also shares how he and his buddies perform this absurd act, saying, "Two of my boys; one will be in the middle, and the other would be in front to be on a lookout." Reporter Jericho Tran was just curious, so she did ask him why he hasn't stopped subway surfing, to which he replies by saying, "It hasn't got me to stop because it's like I'm just used to it." 
How the law reacted to this?
ADVERTISEMENT
Article continues below this ad
Richard Davey, president of the New York City Transit Authority (NYCTA), took swift action to remedy the crisis. He did reveal, however, that the Metropolitan Transportation Authority (MTA) has been supervising a subset of social media firms, urging them to keep an eye on trends and patterns. The authorities are making every effort to ensure that these subway surfers don't injure themselves.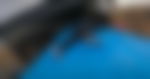 The New York Police Department (NYPD) has increased subway patrols by over a thousand policemen in an effort to deter youths from engaging in such activity. So that no one may enter the station without permission, the department has installed nearly 1200 doors.
ADVERTISEMENT
Article continues below this ad
WATCH THIS STORY – Top 5 Unwritten Rules That Will Elevate Your Surfing Game
What are your views regarding this trend among teenagers? Let us know in the comment section.