Kelly Slater and Tom Brady Are in the Same Boat and Not Just Because of Gisele Bündchen
Published 11/28/2022, 4:45 PM EST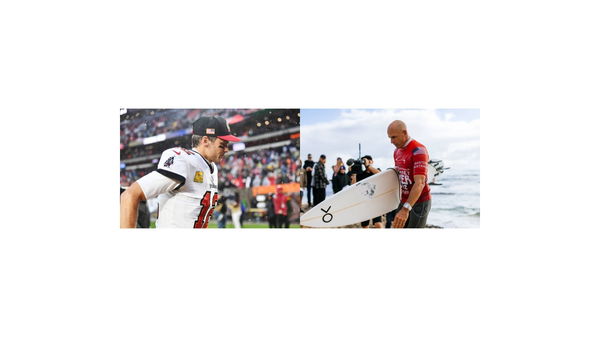 When it comes to their respective sports, Kelly Slater and Tom Brady are at the top of their game. They need no introduction, as the legendary surfer and NFL player have a lot of similarities despite being from parallel sports. Both share a unique camaraderie. They have even dated the same supermodel, Gisele Bündchen, but there is no animosity between them. They are each other's best friends.
Some months ago, Kelly Slater hinted at his retirement. It was also just after his win in the Hawaii event, Billabong Pro Pipeline. It might be a coincidence, but NFL legend Tom Brady also officially announced his retirement at the same time.
ADVERTISEMENT
Article continues below this ad
Retirement is just not for Kelly Slater
The legendary surfer had a blast as he added one more achievement to his name after 11 World Surf League titles and 55 event titles. His win was big, but was it also the last time he would be seen in the waves?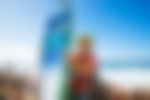 "It would be interesting if that happened in the same week," Slater added, "We'll see how that goes. I'm contemplating whether I stop now or really go full bore this whole year, which would be, in my eyes, really for the fans and saying goodbye to everybody after all the years of support they've given me."
As he prepares to retire, the pro surfer will miss his fans and the waves. Slater knew himself, and he was also aware of the fact that Brady has also retired after a significant NFL career. There was only one thing that Slater had more concerns about.
 

View this post on Instagram

 
"Everyone who retires from surfing just goes surfing more," Slater said. Slater has no issues from retirement. But it will just only drag him into loving and missing the sport more than anything. It's just that he is too fond of surfing. 
It's just like Brady, who retired in February and just retracted the statement in April. Both GOATs are just not sure when to take a permanent break from the sports they love.
The love for the sport
ADVERTISEMENT
Article continues below this ad
Both Kelly Slater and Tom Brady have tried to retire from surfing and the NFL, respectively. But it has never worked because both legends are devoted to their respective sports.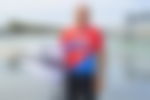 Brady retired only for 40 days; the same goes for Slater, who is just not backing off. Slater is in his 50s but has still been dominant over the surf waves. Tom Brady has also come back even stronger after his break, and his love for the sport has grown more than ever. The synergy of them loving the sports they play is at another level. In comparison to the average athlete, their dedication is quite high. GOATs for real!
ADVERTISEMENT
Article continues below this ad
WATCH THIS STORY – Kelly Slater's IG Following Shows He Still Follows Supermodel Ex-Girlfriend Gisele Bundchen As Well as Former Hubby Tom Brady 
What do you think of the friendship that Kelly Slater and Tom Brady have? Let us know in the comment section.
Edited By: Vineet Nandwana