Here's How Michael Phelps' Natural Body Structure Helped Him to Olympic Glory
Published 10/18/2021, 9:15 AM EDT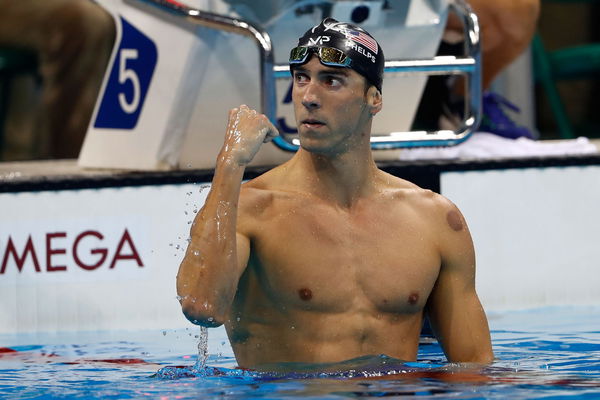 ---
---
When anyone talks about the sport of swimming, Michael Phelps arguably is the first name they recognise in the sport. In a professional career spanning well over a decade, the 36-year-old achieved unprecedented success in the pool, making him one of the attractions of the Summer Olympics.
ADVERTISEMENT
Article continues below this ad
In fact, Phelps is the most decorated Olympian of all-time with 28 medals. While displayed his incredible ability, the fact that 23 of those 28 are gold medals further enhances his dominance on the big stage.
ADVERTISEMENT
Article continues below this ad
There's no doubt about the hard work Phelps put in to achieve this amount of success. This is seen in his physique, which many believe gave him a massive advantage over his competitors in the pool.
How did Michael Phelps benefit from his impressive physical structure?
Phelps made his Olympic debut at the 2000 Sydney Olympics, when he was just 15 years old. Although he didn't win a medal in Australia, he displayed signs of becoming one of the best swimmers of his generation.
Four years later, Phelps won a staggering six gold medals in the Athens Olympics. He produced incredible pace across the butterfly, backstroke and freestyle disciplines, much in part due to his physique.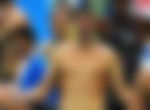 At 6″4, the 36-year-old was among the tallest individuals in the sport. This allowed him to glide extremely well in the water which helped in building momentum. In addition, he also possesses an immense wingspan of 6″7, which helps him generate massive pulling power. These aspects helped him in the butterfly event, which relies on the back and upper arms.
 

View this post on Instagram

 
Phelps also possesses a rare combination of a lengthy upper body and short legs. His triangle-shaped torso helped him in the butterfly and freestyle since it was more hydrodynamic than his competitors. Although his legs aren't those you would see on someone with his height, they help in generating extra thrust when he turns off the wall during races.
The 36-year-old also had extremely flexible joints. They possessed more mobility than average, which helped him achieve a greater range of motion than those he raced against.
Phelps also benefitted from producing less lactic acid
ADVERTISEMENT
Article continues below this ad
So far, all of Phelps' advantages lie in his incredibly well-crafted physique. However, he also had another ace up his sleeve in terms of recovery after a race.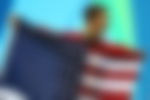 The production of lactic acid after events requires athletes to undergo much-needed recovery. Since Phelps' body produced less lactic acid in such cases, he needed lesser recovery time than other swimmers. This helped him succeed in the Olympics, where swimmers often compete in multiple events on the same day.
ADVERTISEMENT
Article continues below this ad
There's no doubt that Phelps is arguably the greatest swimmer of all-time. Although the new generation of swimmers look promising, it could be a long wait for anyone to match his achievements in the pool.