"I Had 62 Stitches": Shaun White Recounts a Horrifying Injury That Nearly Ended His Career
Published 03/12/2023, 7:15 AM EDT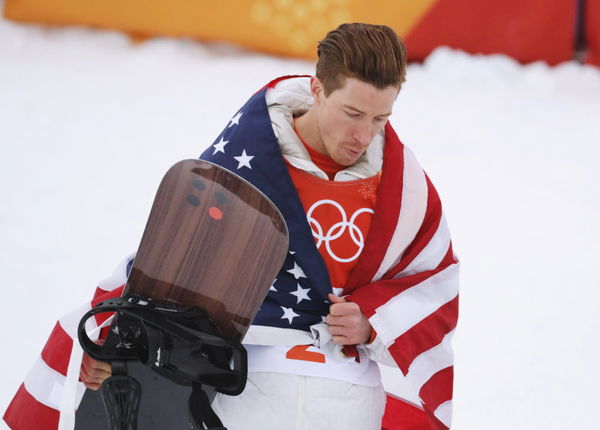 Shaun White is the most decorated snowboarder on the planet. The American is the only athlete to have won gold in the Olympics and both the summer and winter editions of the prestigious X Games. Besides becoming a professional competitive snowboarder at 13, Shaun also mastered skateboarding. That's how he earned his summer X Games golds. On Thursday, the three-time Olympic gold medalist chatted with Ryan Smith at the Qualtrics summit and spoke about overcoming adversity.
ADVERTISEMENT
Article continues below this ad
During their chat, the American Olympic icon recounted a horrific incident that nearly ended his illustrious career. He also explained the mindset helped him make a triumphant return.
When Shaun White knew something was not right
ADVERTISEMENT
Article continues below this ad
During the session, Shaun White recounted how things went wrong for him during a practice session in 2017. White was training in New Zealand for the then-upcoming Olympic trials. The snowboarding legend was gunning for gold at the PyeongChang Winter Olympics in 2018. "Everything was going my way and all of a sudden it was not," said White.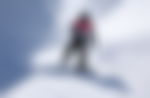 The three-time Olympic gold winner remembered the moments leading up to the horrific accident. "I take off on this trick, it's called a double flip 1440… and I just know right away… you just know when it's wrong," said the Olympian. The now-retired snowboarder realized he had made an error he couldn't recover from.
During the trick, White hit the half-pipe wall, falling another 20 feet to the bottom of the course. "What broke my fall was my face," said the Olympian. White was rushed to the hospital with severe injuries. "I had 62 stitches in my face and pulmonary contusions," said White, according to a report by Deseret News.
However, the most decorated snowboarder wasn't ready to give up on his Olympic dream.
The will of a champion
Despite the horrific incident, Shaun White recovered in time to qualify for the 2018 Winter Olympics. White had missed valuable practice time recuperating from his injuries, but his mindset never faltered. The Olympic gold medalist looked at the incident as a challenge he needed to overcome to reach his goal.
ADVERTISEMENT
Article continues below this ad
"Instead of spiraling, I take them as a motivator… And I can get to where I'm going faster," he said during his session at the Qualtrics summit. Despite suffering a near career-ending injury, Shaun White won the gold in the hipe-pipe event during the 2018 Winter Olympics. It would be his third and final Olympic gold medal.
ADVERTISEMENT
Article continues below this ad
Watch this story | Michael Phelps, Shaun White and Lindsey Vonn, Comparing Olympians Extraordinary Watch Collection
What did you make of the Olympic legend's inspiring comeback story? Write your thoughts in the comments.
Edited By: Jayant Chhabra