USA Athletes Who Couldn't Travel to the Tokyo Olympics 2020
Published 07/15/2021, 4:58 AM EDT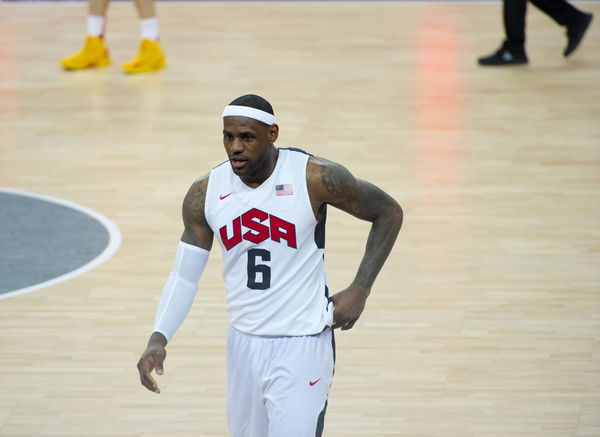 ---
---
Team USA is sending 613 athletes to the Tokyo Olympics 2020. However, there some huge names missing from this list. Serena Williams, LeBron James, Stephen Curry, Sha'Carri Richardson are some of the big names missing from the USA Olympics roster.
ADVERTISEMENT
Article continues below this ad
Stephen Curry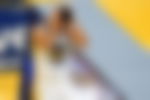 Steph Curry withdrew his name from the Olympics list as the COVID-19 pandemic has created a congested NBA schedule. Hence, Curry wants to take a break in the off-season and wants to slowly return to playing. His priority is to take care of his body and hence traveling with the USA team to Tokyo can take a toll on him.
ADVERTISEMENT
Article continues below this ad
LeBron James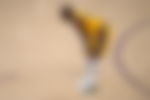 LeBron James is 36 and isn't getting younger. Hence the Olympics is not his highest priority. He has already added two Olympic gold medals from the 2008 and 2012 Olympic Games. Moreover, the Tokyo Olympics 2020 is happening when the NBA players have their short off-season.
Serena Williams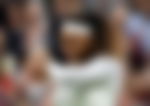 Serena Williams was earlier on the Olympic list. However, she immediately rejected being on the list, as she didn't want to travel to Tokyo. With entourage restrictions in place, Serena couldn't think about leaving her daughter, Olympia Ohanian and going alone to play. Hence she decided not to participate in the Olympics.
Sha'Carri Richardson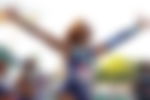 Sha'Carri Richardson was a gold medal favorite in 100m. However, she tested positive for marijuana use and hence was banned for 30 days. Her ban sees her miss the 100m however, she was eligible for 4 x 100m relay. But the USA Track & Field association didn't put her on the list and hence she will have to sit out the Olympic games.
Brianna McNeal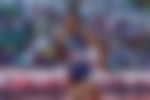 McNeal is the reigning 100m hurdles Olympic champion, and she even qualified for Tokyo Olympics 2020 through the trials. However, after a series of missed drug tests, McNeal was suspended for five years in June 2021 and the Court of Arbitration for Sport upheld the ruling in July 2021. Hence now now only that she missed the 2020 Tokyo Olympics she will also miss the 2024 Paris Olympics.
Justin Gatlin
At the age of 39, Gatlin wanted to become the oldest man to win a medal in the 100m. However, a hamstring injury during the Olympic trials saw him limping and finish last in the finals and hence he couldn't qualify for the Tokyo Olympics.
Christian Taylor
Taylor is the two-time reigning champion in the triple jump and has the second-longest jump in history. But he will not travel to Tokyo as he had ruptured his Achilles tendon in May 2021.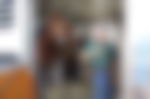 Donavan Brazier
Brazier is the reigning world champion in 800m. However, he finished last in the US Olympic trials held in June and didn't qualify for the Olympics. It was a shocking turnaround as he finished four seconds behind Clayton Murphy who came first.
Laurie Hernandez
Hernandez made her Olympic debut in the 2016 Rio Olympics at the age of 16. She was expected to perform really well at the Tokyo Olympics as well. However, she injured her knee during balance beam warm-ups and subsequently withdrew from the trials.
Nathan Adrian
Adrian has an inspirational story. In 2019 he was diagnosed with testicular cancer and he successfully fought it to make a comeback. He is a five-time Olympic champion and wanted to finish his career on a high with his fourth Olympics in Tokyo Olympics 2020. But his trials didn't go well, and he didn't qualify for Tokyo.
Dustin Johnson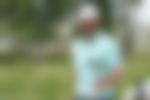 The No.1 ranked golfer in the world, Dustin Johnson will not travel to Tokyo as the golfing schedule has become very tight. Many tournaments are now in close proximity to each other. Moreover, the pandemic has enforced bubbles, and hence traveling around the world with strict rules for months becomes tiresome.
Ryan Lochte
ADVERTISEMENT
Article continues below this ad
Lochte is a six-time Olympic champion. However, as he entered his late 30s, his old prowess is missing. In the Olympic trials, he swam in the 200m medley and reached the finals. However, he finished seventh and hence didn't qualify for the Olympics.
Kerri Walsh Jennings
Jennings was very well known for her exploits in Beach Volleyball. However, she and her partner, Brooke Sweat lost in the qualifying rounds and hence they will not travel to Tokyo.
ADVERTISEMENT
Article continues below this ad
VIDEO: Allyson Felix and Simone Biles Have a Light-Hearted Moment on Instagram Live Before Tokyo Olympics 2020