"I Don't Want To Die"- Simone Biles Foreshadowed 'Twisties' Disaster At Tokyo Olympics 2020
Published 10/25/2021, 2:23 PM EDT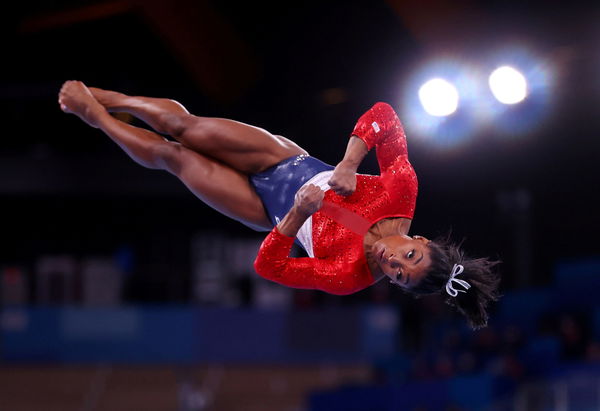 ---
---
Gymnastics is a highly technical sport and requires a lot of training to nail the moves. Effortlessly rising to the top of the charts, Simone Biles makes it seem easy.
ADVERTISEMENT
Article continues below this ad
The 24-year-old American, Simone Biles, is one of the most successful gymnasts of all time. With a spectacular count of 32 medals in the Olympics and the World Championships, she is undeniably inspirational. She is not only a very talented gymnast but has more to her demeanour. Having a very impressive social media presence, she is all about keeping her fans engaged. Carrying forward her interactions with the audience, she answered a couple of interesting questions and also, burst some commonly held myths associated with gymnastics.
WATCH STORY- Rafael Nadal and Serena Williams Lead the List of Most-Followed Tennis Players on Instagram 
ADVERTISEMENT
Article continues below this ad
What did Simone say about her experience?
During the video, one of the myths that came up was "You actually cannot be afraid of heights as a gymnast." In response to this, Simone said that "You actually can, but it doesn't affect you in the gym when you're flipping because you don't notice how high you are. So I feel like that one's kind of a myth."
Opening up about her fears, Biles said, "No, I'm not really afraid of heights. I'm just really afraid, I'm somewhere high and I'm going to jump off. I don't know why I have that fear. I don't want to die, I just want to jump off."
While participating in the Summer Games in Tokyo, Biles decided to take a stand for an extremely crucial issue. Globally addressing the importance of mental health, she took a step back and did not perform in 3 of her 5 events.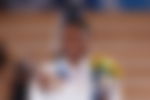 Multifaceted personality- Simone Biles
ADVERTISEMENT
Article continues below this ad
Although she successfully won a bronze as well as a silver in balance beam and the all around-artistic team event, her fans expected more from her. An overwhelming majority of her fans supported her decision and joined her in her concerns regarding mental health. Whereas, there were a few critiques who did not appreciate her voicing out such concerns on a competitive global level.
Having countless achievements in gymnasts does not make Simone Biles who she is, on the whole. She's also a fashion icon and has also been a global activist for other sensitive and important issues as well.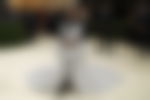 Proving the dynamism in her personality, she continues to motivate thousands as she makes her impactful presence felt all over the world.
ADVERTISEMENT
Article continues below this ad
READ ALSO- Who is Heidi Berger – Daniel Ricciardo's Rumored Girlfriend & McLaren F1 Legend's Daughter?