USA's Fastest Man in 2021 Trayvon Bromell Sets Huge 200m Goal Ahead of Track Season
Published 11/04/2021, 12:58 AM EDT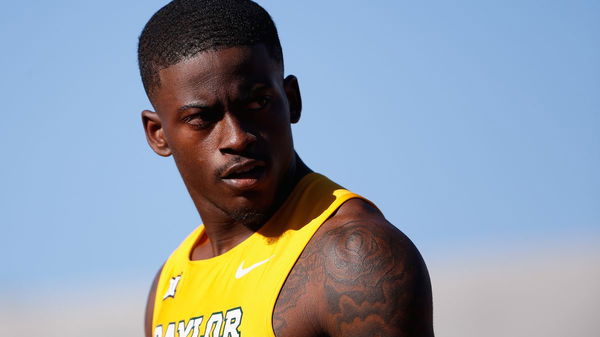 ---
---
America's sprinting star Trayvon Bromell has emerged as one of the new sensations in the track and field world. The 26-year-old, who specializes in sprinting events, is the 6th fastest man in the world. He is the 2016 world indoor 60m champion who competed for the United States at the 2016 Summer Olympics.
ADVERTISEMENT
Article continues below this ad
Bromell also won the Kip Keino Classic in Nairobi in September 2021, beating home sprinter Ferdinand Omanyala by a hundredth of a second. He gave one of his personal best performances, finishing in 9.76 seconds. Notably, the American sprinter was one to watch at the Tokyo 2020 Olympics.
ADVERTISEMENT
Article continues below this ad
Recently, Trayvon Bromell set a huge record in 200m. He has already earned the spot for the fastest man in a 100m race in 2021.
Trayvon Bromell sets a new goal for himself
During the Kip Keino held in September, Bromell ran the fastest 100m of 2021, crossing the finishing line at 9.76 seconds. This is quite ahead of Marcell Jacobs, this year's 100m winner at Tokyo 2020, who ran a time of 9.80 seconds.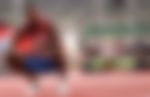 Just recently, he has set a new goal for himself, 19.70. Compared to the world record set by Usain Bolt at 19.19 seconds, Bromell has set quite the goal. Moreover, Bromell's goal speed is not far behind Andre De Grasse's 9.62 seconds, which won him gold at Tokyo 2020.
Trayvon Bromell took to Twitter to announce his new goal. "19.70" read the tweet, announcing the athlete's new aim on the track.
A fan joked to say that he meant 19.64, which is the time set by Andre De Grasse. Bromell replied to that saying "brick by brick", meaning one day at a time. The athlete is now more determined than ever to perform better. He wants to be consistent in his performances and keep up with the '19'.
I swear my PBs don't add up.
Have to get the 200 down. I refuse to not run 19 in my career.

— IamTrayvonBromell (@TrayvonBromell) October 28, 2021
Surely, Bromwell has proved that he is well-deserving of the spotlight. Although he couldn't win a medal at the 2020 Olympics, he is more than determined to win one now. Even the all-time track legend Usain Bolt was supporting Trayvon Bromell at the Olympics this year. It will be interesting to see how he performs at the 2022 World Athletics Championships.
Bromell up from the wheelchair, out here to conquer
This actually comes after a major injury that Bromell suffered at the Rio Olympics in 2016. He couldn't walk and had to be taken off the track in a wheelchair. This was during the 4*100 relay race. Unfortunately, the American team got disqualified because they exchanged the baton outside the allotted zone. This actually led to them losing their bronze medal.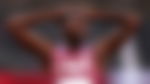 Even after such a major injury, Bromell came right back and won the 100m at the Olympics Track and Field trials. And even though he did not win the race at Tokyo 2020, he gave quite the performance.
ADVERTISEMENT
Article continues below this ad
This is a big deal for the athlete and he is deserving of applause, too. After his injury, Bromell never thought he would be able to perform again. He had his post-Olympic surgery and spent two months in a boot. He went through multiple surgeries over the course of 3 years.
But despite the odds, Bromell never once thought about quitting, and now he is back, stronger than ever before. Clearly, he is out here to conquer.
ADVERTISEMENT
Article continues below this ad