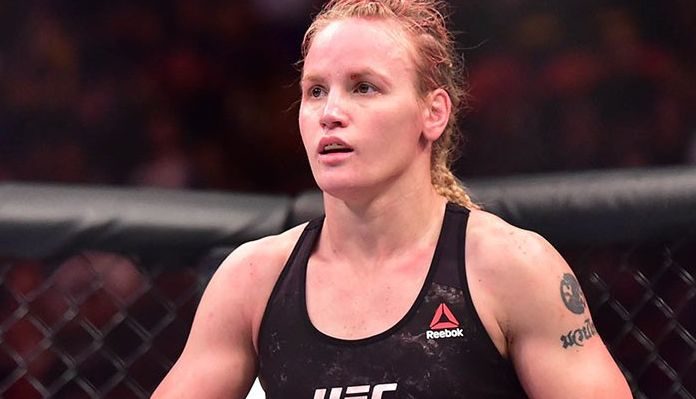 In one of the most dominant victories of her career, Valentina "The Bullet" Shevchenko (19-3) defeated Katlyn Chookagian  (13-3) in round 3 at UFC 247. It was her fifth consecutive victory in the women's flyweight division and her third title defence.
After a performance like that, Shevchenko is left with very little competition at flyweight. The counter striker has beaten the very best in the division. Some even say that the flyweight division was tailor-made for Shevchenko.
Valentina Shevchenko talks about a super fight with Amanda Nunes
One might speculate that a trilogy fight with the bantamweight champion Amanda Nunes (19-4) is probably next, as both of her previous fights with Amanda were closely contested. Many fans and pundits even argue that Shevchenko won both the fights against Nunes.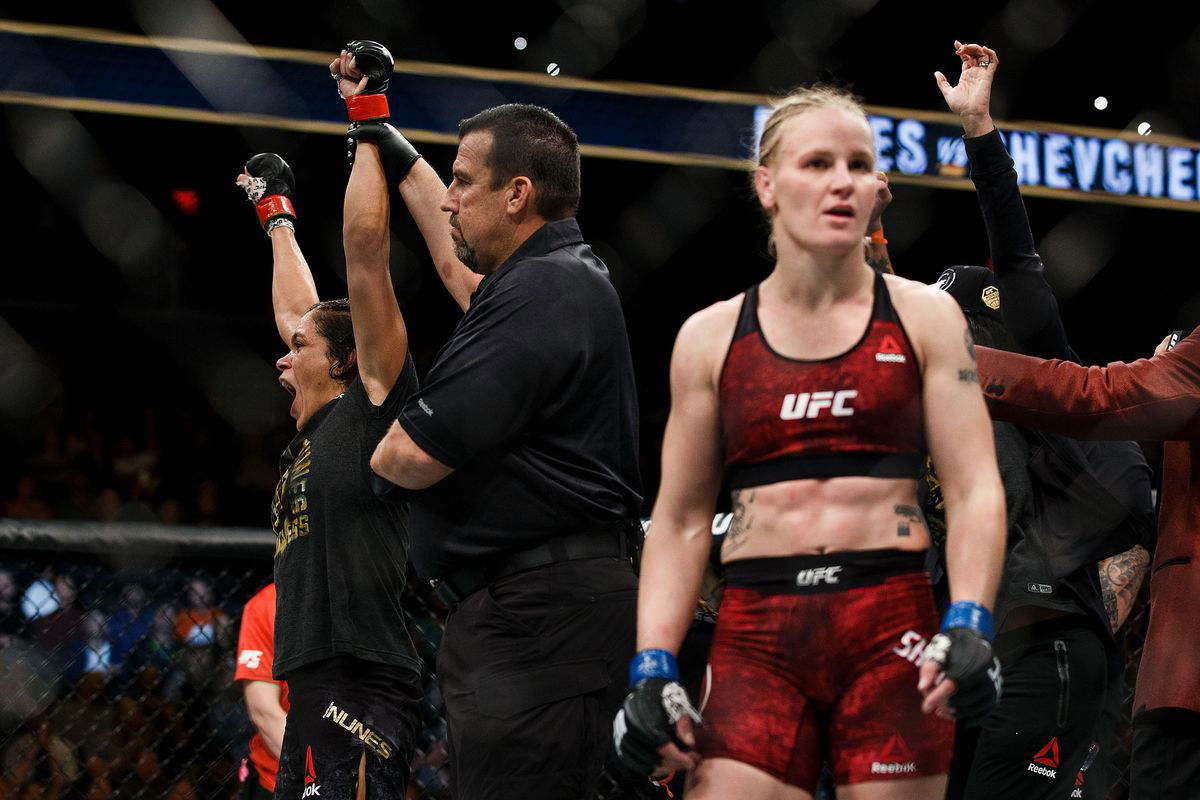 Shevchenko spoke to Aaron Bronsteter in an interview following her win at UFC 247 in which the champion revealed the possibilities for her future.
Shevchenko was adamant about staying at flyweight and defending the title a couple more times. She said: "Right now I'm thinking of defending the flyweight title as much as I can."
When the question of a super fight with Nunes was presented, Shevchenko claimed that she won her last fight with Nunes and a rematch between the two is inevitable. The champ was not sure when or where the fight will take place.
"I think we have to see the conditions first. Because if it's going to be a super fight, it has to have super conditions… The right location, the right moment, the right timing, it's gonna be the perfect match", Shevchenko added.
Valentina Shevchenko says that a trilogy superfight with Amanda Nunes would have to have "super conditions" pic.twitter.com/eCPfn3mhWp

— Aaron Bronsteter (@aaronbronsteter) February 9, 2020
A potential trilogy between the two dominant champions would be an interesting fight. Nunes, who has not tasted defeat since 2015, has been Shevchenko's toughest challenge yet. Both fighters have improved significantly since their last match. Also, there is a lot of fresh tapes to study which will make their third fight even more competitive.
With two of the most technical fighters in women's MMA, the UFC has to put in extra efforts to make sure that when these fighters collide, the correct judgement is delivered. Unlike UFC 247, the company should not schedule the fight in states where the athletic commissions have the least experience with MMA.
The winner of this fight should be declared as the Greatest of All Time in women's MMA.
Read: BJ Penn Under Police Investigation, Hospitalized Following Traffic Accident
Continue the conversation on the app, join other MMA fans on MMA Fans App