Valkyrae Celebrates Her Birthday on a Rust Server
Published 01/09/2021, 5:17 AM EST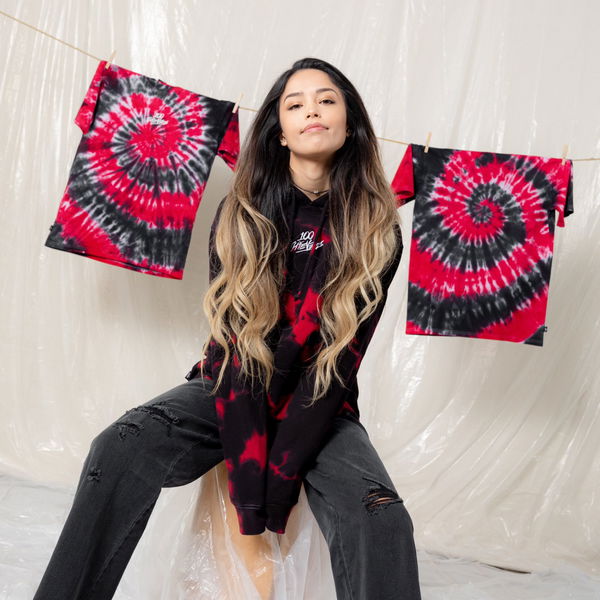 ---
---
The iconic survival multiplayer title from 2018, Rust, recently saw a rejuvenation of its popularity in 2020. Of all the factors at play here, the major reason behind the game's revival is streamer Valkyrae. The 100 Thieves streamer and YouTuber Rachel "Valkyrae" Hofstetter recently started streaming the game along with fellow streamers like Corpse Husband, Sykkuno, and of course, Shroud.
ADVERTISEMENT
Article continues below this ad
Valkyrae recently celebrated her 29th birthday on a server for this survival title. Her fellow streamers arranged a surprise for her in the game.
Further reading: Animal Crossing: New Horizons Fishing Tourney Guide- How to Participate, Earn Points, and Unlock Exclusive Rewards
ADVERTISEMENT
Article continues below this ad
With the pandemic still rife, social gatherings have become quite difficult. While virtual parties have become the order of the day, Valkyrae's friends went the extra mile to make her birthday special.
Valkyrae gets a surprise birthday party on a Rust server
Sykkuno, Corpse Husband, and Brofain were among many others who arranged this surprise for her. They decorated a dingy shack on a Rust server while she was away. After everything was ready, her friends lured her onto the server.
Further reading: Call of Duty Mobile Items and Weapons that Did Not Make the Final Cut
Valkyrae was genuinely taken aback by this. Her friends had decorated the shack with wishes, music, and even fireworks. Moreover, the room even had posters wishing the streamer. Among the others was a huge Among Us poster on the wall as well.
Her friends had also contributed to making eight cakes in the game. It was a priceless surprise for the 29-year-old when she realized one can bake cakes in Rust.
ADVERTISEMENT
Article continues below this ad
The 100 Thieves streamer received wishes on Twitter as well, including one from the official Twitter handle for Among Us.
ADVERTISEMENT
Article continues below this ad
It was a fitting birthday celebration for her, considering that she basically revived the popularity of this 2018 survival game. Garry Newman of Facepunch Studios, the devs behind Rust, tweeted yesterday that the studio made more than $1 million in a day, twice this week.