Valkyrae Expresses her Disappointment with YouTube as a Streaming Platform
Published 04/18/2021, 2:56 PM EDT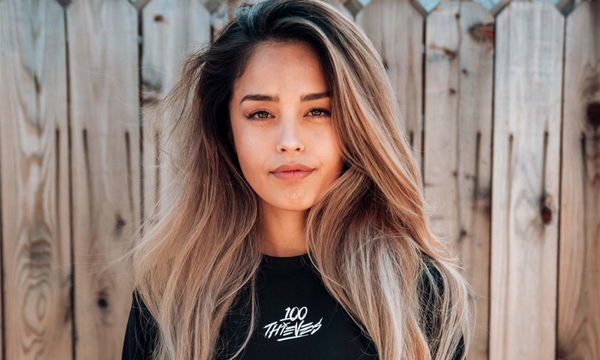 ---
---
There has always been an ongoing rivalry between YouTube and Twitch for the past few years now. Things got more intense last year when the rival streaming platform from the house of Microsoft, Mixer, bit the bullet. Prior to its demise, the platform had signed iconic streamers like Ninja and Shroud as partnered streamers. Those who keep tabs on the streaming circuit would remember the speculation by fans regarding the upcoming step of these two celebrity streamers. Interestingly, Shroud returned to Twitch with Ninja following him subsequently.
ADVERTISEMENT
Article continues below this ad
Now, apart from the turmoil that arose with the death of Mixer, the community engaged itself in heated debates regarding the superiority of either YouTube or Twitch as a streaming platform. However, lately, more and more streamers have been coming out with their disappointment with the former. Recently, the popular 100 Thieves streamer Rachel "Valkyrae" Hofstetter spoke about this on one of her recent streams.
According to the world's most popular female streamer, YouTube as a platform needs a lot of change: "I'm surprised a lot of changes haven't happened yet. It's taking a very long time… I've been streaming on YouTube for like a year and two months now, but the only thing they changed is they added clipping."
ADVERTISEMENT
Article continues below this ad
However, as it turns out, there is absolutely no way for someone to view their own clips later on. As in, there is no directory where the platform saves the clips. Instead, it creates a link for the clip which one can later use somewhere.
Further reading: Fortnite Streamer SypherPK Celebrates His Sixth Year as a Twitch Partner
ADVERTISEMENT
Article continues below this ad
But does this mean Valkyrae will be bidding goodbye to YouTube?
Now, as for whether she will keep streaming on this platform by renewing her contract after it ends, Valkyrae has no idea yet. However, it seems like she has some positive points in favor of this platform.
"I like streaming on YouTube. Like, I like that everything's in one place. I like that my VODs are here, I like that I've built such a massive community on here… But, you know, I don't know what's gonna happen in the future."
ADVERTISEMENT
Article continues below this ad
Seeing how streamers like Dr Disrespect, Courage, and now Valkyrae have been complaining about certain aspects of the platform, it could use a few changes. However, some claim that it lacks the community feel that Twitch succeeds in providing. What are your opinions about this?
Trending Stories