Valkyrae Is Reportedly Working on Another Crazy Project
Published 03/20/2021, 12:58 PM EDT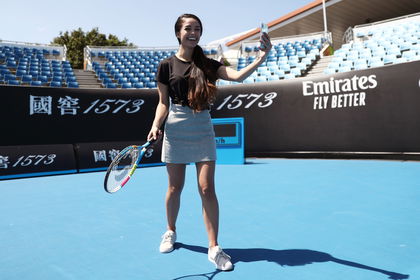 ---
---
If fans thought Rachel "Valkyrae" Hofstetter's peak was the "Content of the Year" award at The Game Awards 2020, they couldn't be more wrong. Since receiving the honor, Rae's growth has been phenomenal as a content creator. Every single day is a new peak for her, and there is no end in sight yet.
ADVERTISEMENT
Article continues below this ad Valkyrae came up with an exciting piece of news for her fans yet again. After three previous surprises, Rae only has more in store for her fans. The YouTuber took to her second Twitter account to inform fans that just 5 days after her previous offer, she already has another one.
ADVERTISEMENT
Article continues below this ad
Fortunately for her fans, Valkyrae is a workaholic, and she has decided not to turn down the offer. While the 100 Thieves content creator is afraid she might tire herself, she is still up for a challenge.
There's no way I just got asked to do another crazy thing… literally in 5 days… I can't say no.. I gotta do it, im gunna throw up lol what is happening why me why what why exciting but why but I'm tired but here we go again

— rae☀️ (@itsraechill) March 19, 2021
Valkyrae keeps piling up the achievements
Clearly, the Content of the Year award was just the first in a line of many achievements for Valkyrae. Following the accolade, the YouTuber also emerged as the most-watched female streamer in the year 2020. All of this came while Rae did her usual thing and streamed Among Us with her friends.
The proposal from Wendy and her cover of LilyPichu's 'Last Cup of Coffee' was probably Rae's first project outside her comfort zone. Fans have often heard the YouTuber hum to songs, but this was the first time she lent her voice to a song. Her debut as a singer was a phenomenal success, given the reactions to her voice.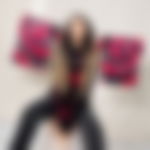 Following her debut, Valkyrae announced an upcoming interview series on her YouTube channel. She begins the tête-à-tête with her close friend Sykkuno as her first guest in an animated video series.
ADVERTISEMENT
Article continues below this ad
Rae also recently made her acting debut
Valkyrae might have just dipped her toe into the music industry, but one of her close friends is already a popular musician. Corpse Husband recently released another single, this time in collaboration with hit rapper Machine Gun Kelly. However, the unique thing about his latest single, 'DAYWALKER!', is that this is his first track with a proper music video.
MGK featured himself in the first half of the music video. However, in the latter half, Valkyrae graced fans with her eccentric acting. Clearly, there is nothing Rae can't do. Therefore, the announcement of another project by the famous YouTuber only makes things much more exciting for her fans.
ADVERTISEMENT
Article continues below this ad
ALSO READ: Valkyrae Opens Up About Toxic Relationships and Her Growth as a Content Creator