Valkyrae Is Starting a New Speed Interview Series With Sykkuno as Her First Guest
Published 03/14/2021, 8:10 AM EDT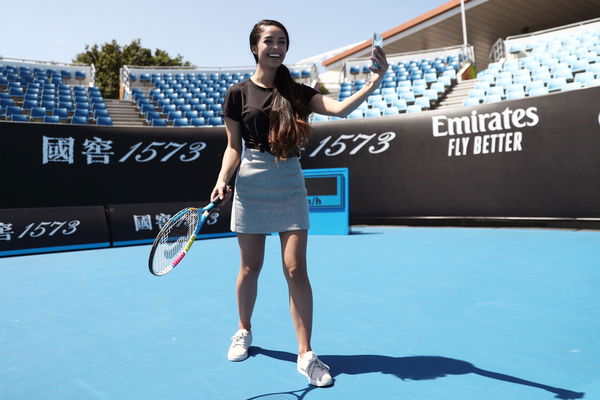 ---
---
100 Thieves has found a prolific content creator in Rachel "Valkyrae" Hofstetter. The 'Content Creator of the Year' started her YouTube journey following her move to the eSports organization. While her initial few months as a YouTuber were full of struggles, she quickly picked up the pace.
ADVERTISEMENT
Article continues below this ad
Previously, Rae had been streaming games and uploading gameplay on her personal channel. She also appeared in a couple of 100T content programs, such as the 'CouRage and Nadeshot Show'. However, the content creator is finally about to start her own series.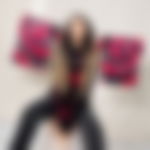 ADVERTISEMENT
Article continues below this ad
Valkyrae will be hosting a speed interview series called 'Q & RAE' on her channel. This will be an animated interview series where Rae will invite her friends and ask them questions. The first guest for her own new series is none other than her dear friend and popular internet celebrity, Sykkuno.
Valkyrae asks Twitter to help her with the questions
To make her interview interesting, Valkyrae has asked Twitter for some questions that she can ask Sykkuno in the first episode of her series. Gladly she didn't give her fans control over these questions because some of them are just weird, to say the least.
Ludwig wants to know about Sykkuno's peeing preferences, while Jacksepticeye wants to know the secret behind his luck. Some wish Sykkuno pees on them if a jellyfish stings them, and others want to know about his cereal preferences.
does he pee sitting or standing

— ludwig (@LudwigAhgren) March 14, 2021
i can already hear his answer to this LOL

— rae ☀️ (@Valkyrae) March 14, 2021
If I got stung by a jellyfish would he pee on me?

— Abe (@BaboAbe) March 14, 2021
Pls pls I want to know too, we know he's taking care a lot of plants where he lived in his grandma's house but does he like plants 🥺

— dyn 🌱 (@byunspea) March 14, 2021
also read: Valkyrae Opens Up About Toxic Relationships and Her Growth as a Content Creator
Rae will upload the videos on her YouTube channel
A fan asked Rae whether she would be streaming the series live or upload it on her channel. The YouTuber clarified that she will be uploading the videos after they are ready. Since this will be an animated series, we won't be seeing them, but rather animated characters resembling them.
ADVERTISEMENT
Article continues below this ad
Whether Rae and Sykkuno will use their own avatars or create new ones is still uncertain. There are also countless fan arts on the internet their animations can draw inspiration from. She will be picking 10-15 questions from her fans and might have some of her own.
ADVERTISEMENT
Article continues below this ad
With Sykkuno as her first guest, Valyrae definitely wants to start with her comfort zone. Therefore, fans can see her friends as her first few guests, and she will ask some of the most burning questions fans have for Pokimane, Corpse Husband, Disguised Toast, and many others.
ALSO READ: Is Valkyrae Joining the OfflineTV House?
Trending Stories