Valkyrae Lends Her Voice to Record a New Song
Published 02/14/2021, 4:51 AM EST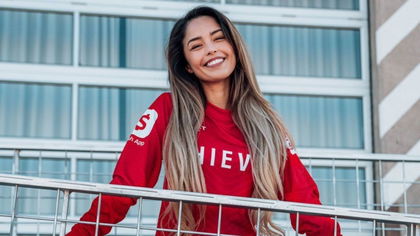 ---
---
The sweetest voice in the Among Us streams of Corpse Husband, Sykkuno, and the gang is of Valkyrae. Once an upcoming content creator, she has risen to the top and has become the biggest female streamer. Rae has actively played games and appeared on a couple of shows for 100 Thieves. However, her talents stretch far beyond that.
ADVERTISEMENT
Article continues below this ad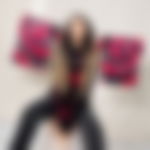 Previously, Corpse Husband was the designated artist of the gang. His hit single E-GIRLS hist 100 million plays on Spotify recently. Now, Valkyrae joins him as she is planning to record a song in the near future with another famous Twitch streamer.
ADVERTISEMENT
Article continues below this ad
Wendy, who goes by Natsumiii on YouTube and Twitch, is also a content creator. She has joined the gang on a couple of Among Us streams and is a close friend of Valkyrae. Natsumiii also creates music on her YouTube channel and has finally convinced Rae to join her.
…… wendy has convinced me to record a song with her o__o

— rae (@Valkyrae) February 14, 2021
ALSO READ: Is Valkyrae Joining the OfflineTV House?
The gaming community is excited to hear Valkyrae sing
Valkyrae's tweet sent the gaming community into a frenzy. Everyone is extremely excited to hear Rae's sweet voice make a beautiful song. Natsumiii responded to her like she was celebrating a proposal being accepted.
Her announcement also got a lot of love from her friend Karl Jacobs.
Users also unearthed a clip of Rae vibing to one of Wendy's songs and singing along. Fans believe that both of their voices harmonize extremely well.
ADVERTISEMENT
Article continues below this ad
It could still be long before the duo comes out with their song, since they are only at the idea stage yet. What we know for sure is that Wendy is definitely going to use her amazing piano skills to give life to Rae's voice. Wendy herself has an amazing voice, so it would be interesting to see Rae and her sing a duet.
It provides a perfect contrast to Corpse's songs, which belong to the hip hop genre. Maybe if Valkyrae receives a lot of love and support for her song, she could work on a collaboration with Corpse himself.
ADVERTISEMENT
Article continues below this ad
ALSO READ: Content Creator of the Year 'Valkyrae' has Reached Another Milestone on YouTube Following Among Us Rage