Valkyrae, Nadeshot and BrookeAB Explore the Origins of Cyberpunk 2077
Published 12/24/2020, 11:55 AM EST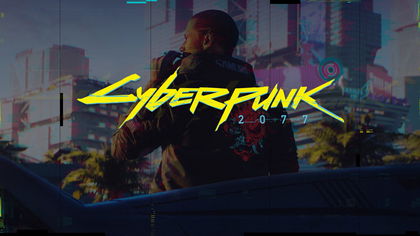 ---
---
CD Projekt RED made a lot of promises with Cyberpunk 2077. The studio failed to deliver on most of these promises with the launch of the game. The game has a lot of bugs and glitches, and it runs poorly on old consoles. Therefore, many fans who were once excited about the game are now returning their purchases.
ADVERTISEMENT
Article continues below this ad
Owner and CEO of 100 Thieves, Nadeshot decided if players can't actually play the game, why not explore its origins? With the help of content creators, Valkyrae and BrookeAB, the Call of Duty veteran set up a tabletop game.

ADVERTISEMENT
Article continues below this ad
For the unaware, Cyberpunk 2077 is based on the format of tabletop games such as Dungeons and Dragons. It is set in a fantasy world with custom characters and a choice based storyline. CDPR tried to simulate something similar in its latest Cyberpunk game.
A game of Cyberpunk 2077 begins in real life at the 100 Thieves den
Nadeshot invited 100T Producer & Game Designer Spenser Starke to create a cyberpunk world for them. Since the actual game is way too long and extremely boring for an audience who's watching it on stream, the 100 Thieves gang tried to spice it up. The trio created its own world, picked a character each, and set out on their own cyberpunk journey.
ADVERTISEMENT
Article continues below this ad
To start the game off, Spenser offered Rae choices to name their world. He described it as "neon lights flicker off the wet pavement. Glints of metal are exchanged hurriedly in cloaked alleyways. Welcom to the city of-". At this point he lists out the probable names for their world, 'Halogen, Trust, Neo-Nova, Cortex, New Boston, and Keystroke.'
Rae decides to go ahead with Neo-Nova as it perfectly sums up the description of their world.
Hereon began the intrepid trio's journey into a daring rescue of the android child Ricardo Sanchez- but all isn't what it seems. Will they be able to escape the clutches of the nefarious Darwin Institute and keep Ricardo Sanchez safe?
ADVERTISEMENT
Article continues below this ad
As of yet, 100 Thieves has released three episodes of the game show where they play Cyberpunk 2077 IRL. All the videos are available on their YouTube channel. Watch them all and to find out whether Nadeshot, Valkyrae, and BrookeAB succeed in their quest.