Valkyrae Names Controversial Gamers as Her Two Go-To Streamers to Watch
Published 06/05/2021, 3:04 PM EDT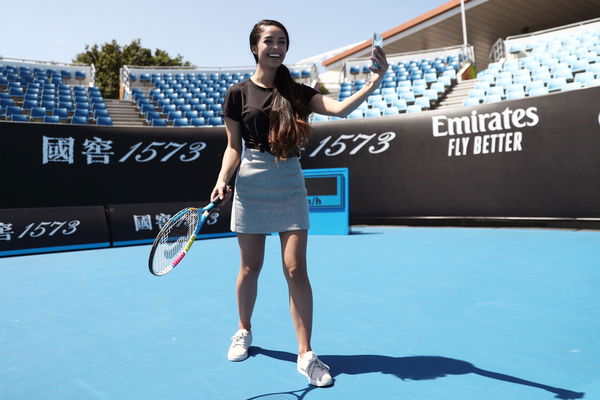 ---
---
Almost every streamer has one or two people who they look up to and draw inspiration from. They usually credit their zeal and passion for streaming to their idols and end up learning a lot from them. Naturally, many would be curious who such people were for a streamer like Valkyrae.
ADVERTISEMENT
Article continues below this ad
In the past few months, Valkyrae has added multiple trophies to her cabinet and even more feathers to her cap. The Content Creator of the Year 2020 owes a lot of her success to her friends and family. However, she recently let her fans in on an interesting detail about her life. In a tweet on her second account, Rae named the first two streamers she started watching.
Valkyrae names Lirik and Forsen as her go-to streamers
ADVERTISEMENT
Article continues below this ad
Lirik and Forsen are two of the oldest streamers still active on Twitch. They have been streaming on the platform ever since its inception in 2011. Naturally, most of the streamers who have started streaming in the past couple of years had started watching streams from this duo itself. Valkyrae, too, is one of those people who probably drew inspiration from these streamers to start streaming on Twitch. Although Rae has moved over to YouTube to stream full-time and create content, she still has a soft corner for Twitch. Naturally, in a moment of nostalgia, she shared how Lirik and Forsen were two of the first streamers she ever watched and still remain her go-to streamers to watch on the platform.
Forsen and Lirik were the first streamers I ever watched and they are both still my go-to streamers till this day

— rae (@itsraechill) June 4, 2021
Valkyrae's choice doesn't seem to please a lot of her fans due to the controversies that surround her idols. Forsen and Lirik might not be the most toxic streamers on the platform. However, they do have a fair share of controversies surrounding them.
WATCH THIS STORY: Top Female Fortnite Streamers
Rae is officially a Bajs
ADVERTISEMENT
Article continues below this ad
Forsen has a pretty rowdy fanbase who call themselves the 'Forsenboys'. However, owing to the streamer's Swedish background, people also refer to his fans as 'Forsen Bajs'. Naturally, Reddit and Twitter users couldn't hold themselves back from making fun of Valkyrae once she came out as a 'Bajs' too.
ADVERTISEMENT
Article continues below this ad
However, many people also took the tweet positively and vowed to check out the duo's channels. The streamers cater to a niche crowd, and most of Valkyrae's fans don't come inside that bracket. Therefore, a shoutout from her is definitely going to diversify Lirik and Forsen's fanbase.
ALSO READ: Why Is Corpse Husband Famous?
Trending Stories