Valkyrae VS Pokimane Net Worth 2021: Does the "Queen of YouTube" Have Bragging Rights Over the Twitch Star?
Published 12/08/2021, 12:48 PM EST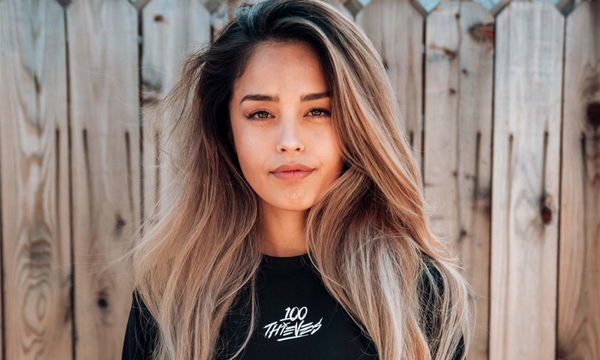 ---
---
Online streamers are becoming popular with each passing day. Furthermore, many popular streamers are female streamers both on YouTube and Twitch. However, several fans claim Valkyrae and Pokimane to rule over their domain, that is YouTube and Twitch, respectively.
ADVERTISEMENT
Article continues below this ad
Over time, both streamers have become more popular and gained a lot of audience in no time. Although we don't see any clash between the streamers themselves, the debate between their fans is most common.
DIVE DEEPER- How Much Money Does PewDiePie Make From Every Video?
ADVERTISEMENT
Article continues below this ad
Who is more popular Pokimane or Valkyrae?
Valkyrae
The year 2021 has been an enormous success for Rachel Hofstetter. She has signed an exclusive contract with YouTube Gaming and also got featured in both music videos of Bella Poarch. Furthermore, Valkyrae's 2021 stats, in terms of overall viewership, have a far gap between Pokimane.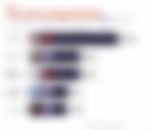 Interestingly, she is new to the YouTube platform and only has over 3.5 million subscribers. Considering the fact she only has over 3.5 million subscribers, she really outperformed many other female streamers.
Pokimane
Pokimane is the most recognized streamer as compared to any other female streamer, with over 8.25 million followers on Twitch and 6.69 million subscribers on YouTube. Moreover, she always makes progress at a rapid speed; therefore, she is one of the most popular female streamers in the community.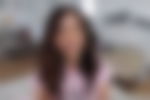 On top of that, her loyal community always supports her along with the number of controversies she has faced throughout her career. However, it looks like Valkyrae was able to outshine many female streamers thanks to her partnership with YouTube Gaming as per Stream Hatchet's data.
What is Pokimane's net worth?
According to the Loadout, Pokimane's net worth is between $2-3 million. The majority of her income is from her online streaming platforms that are YouTube and Twitch. The revenue collected from donations, ads, sponsored streams, and sponsored deals is considered as their income.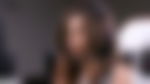 In addition to that, in an Offline TV video, DisguisedToast confirmed Pokimane has the highest net worth among all the members of the group. He answered her high popularity on Twitch plays an important role than others.
What is Valkyrae's net worth?
Although Valkyrae has fewer subscribers as compared to other female streamers, the gap between online viewership plays a very important role. Furthermore, she has signed a partnership with YouTube Gaming and is a co-owner of the famous Esports organization, 100 Thieves. All of these are important factors in predicting the net worth of Rachel. According to fullcelebs, " Valkyrae has a net worth of $1.5-2 million." This means that Pokimane has more net worth as compared to Valkyrae; however, considering the fact how well Rachel's online streams are performing, she might overtake her in no time.
How much money Pokimane and Valkyrae make in a month?
As per Gamepur's data, Pokimane has earned over $1,528,303.11 from her streams between August 19 till now. This ranks her at number 39 among the top 100 highest earning streamers.
at least people can't over-exaggerate me "making millions a month off my viewers" anymore 🤪

— pokimane (@pokimanelol) October 6, 2021
ADVERTISEMENT
Article continues below this ad
Thus, it means she makes almost $58,780.89 per month before taxes. Interestingly, these don't include her income generated from donations, sponsorships, or merchandise.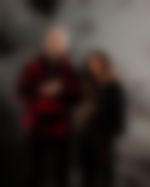 ADVERTISEMENT
Article continues below this ad
Naturally, it's very tough to estimate the income of online creators with very little information. Regardless, according to Dexerto, Valkyrae managed to bring in over $150,000 every month, just with the help of her YouTube videos. Hence, we can expect her to cross $2 million mark at the end of 2021. Who's your favorite streamer, Valkyrae or Pokimane? Let us know in the comments down below.
WATCH THIS STORY: Video Game Franchises returning to console