Valkyrae x LilyPichu x Natsumiii – Last Cup of Coffee: OfflineTV Friends React
Published 03/15/2021, 12:34 PM EDT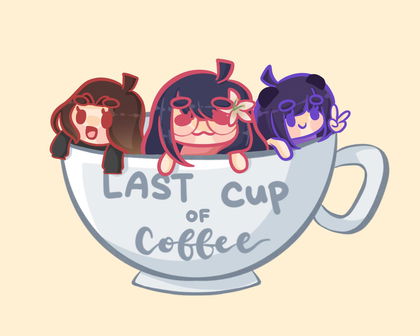 ---
---
The combination of the gaming and music industry has proven to be an extremely exciting one for all the fans. Recently, Corpse Husband collaborated with hip-hop star Machine Gun Kelly to release a new single track. Now, three popular female streamers, one of whom is Valkyrae, have come together to also release a track of their own.
ADVERTISEMENT
Article continues below this ad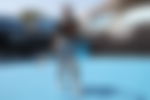 Wendy, a.k.a Natsumiii, a Twitch streamer, had approached Valkyrae to lend her beautiful voice to one of her songs. The streamer who loves to play the piano and compose music on the instrument needed vocals for her new track, and Rae seemed like a perfect choice. Therefore, they joined LilyPichu to help her record a cover for her song 'Last Cup of Coffee'.
ADVERTISEMENT
Article continues below this ad
Valkyrae Manages to Impress Friends With Amazing Vocals in Her Debut Song
The first reaction of most streamers was whether the song is DMCA free. However, they couldn't care much since it was three of their closest friends singing.
Sykkuno was so overwhelmed by Rae's voice that he didn't even recognize it for a few moments. He was blushing all the way till the end and couldn't find words to describe how cute the song was.
In the end, he said, "You know Rae is better at singing than, wait, I shouldn't say it like that. I didn't know Rae could. She sounds so different. I'm so used to her, I swear this is not a bad thing, I'm so used to her doing the thing she usually does.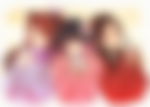 Ludwig and Scarra couldn't stop vibing and wobbling their heads along with the melody of the song. The cuteness of the song was so contagious that it put a smile on both the streamers' faces. Ludwig clapped and called the song "cute." 
ADVERTISEMENT
Article continues below this ad
Ryan Higa, or as fans know him, nigahiga, also reacted to the track. He, too, was lost in the melody of the cheerful song. Moreover, he just loved the vocals by Valkyrae.
"Wow, Rae! We called it. We knew she could sing, we knew it. I told you when I heard her humming that one time, I knew she could sing," said Ryan after he heard the song.
Looks like Valkyrae is just going from strength to strength. What will she dabble in next?
ADVERTISEMENT
Article continues below this ad
ALSO READ: Valkyrae Is Starting a New Speed Interview Series With Sykkuno as Her First Guest