Valorant Announces New Battle Pass for Episode 2: Act 2
Published 02/27/2021, 3:21 PM EST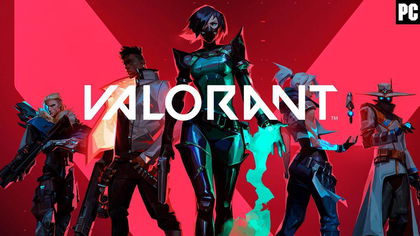 ---
---
Episode 2: Act 1 of Valorant has finally reached its conclusion after its release almost 2 months ago. The latest act brought in a slew of changes to the game, with a new agent, Yoru, and a new refresh on the competitive scene. Fans and the developers can feel very pleasant about the season and consider it a success.
ADVERTISEMENT
Article continues below this ad
The end of a chapter also means the beginning of a new one, and the Valorant community can't wait to jump on to the new season. The studios have teased a lot of new things coming to the game, one of which will be the new Agent in Agent 15. The studio finally revealed the new Agent called Astra, but along with it they also announced the new Battle Pass for the upcoming Act. ADVERTISEMENT
Article continues below this ad
New Battle Pass for Valorant Episode 2: Act 2
The new battle pass still has a lot of the same structure to the previous battle passes. Players can opt for the free or the premium track. The premium Battle Pass will cost a 1000 VP and have 50 tiers of items just like the older versions of the pass. These items will include skins, weapon buddies, sprays, title cards, and many more.
The game adds three new lines of skins in the new pass. One of the biggest returns to the game will be a refurbish on the old Prisma skins from the game's release called Prism III. The Prism III skins have new color variations that certainly look eye-popping.
The other addition is the Polyfrog skin which is inspired by the Frog on Split and also comes under the same line as the Polyfox. The final new range of skins is called Cavalier, which is a new line of skins with a completely new design.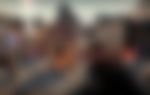 The Epilogue tier for Episode 2: Act 2
ADVERTISEMENT
Article continues below this ad
Carrying on the tradition of the previous battle passes, the new pass will also have an epilogue tier. This special tier becomes available to the players who complete all 50 tiers of the battle pass. For the new season, the pass will offer a "Super!" Spray and a "Nice job, Paul!" Card. The emotes come as part of the very popular meme in the community of Paul.
It came when the imaginary scientist received the employee of the month award. It became popular after a Reddit user posted the picture of the plaque for Paul from the kitchen in Icebox.
Players can grind XP to gain tiers on the Battle Pass when the new Act starts on March 2.
ADVERTISEMENT
Article continues below this ad