Valorant Begins its Crackdown on Cheaters With its First Victim
Published 04/09/2020, 5:00 PM EDT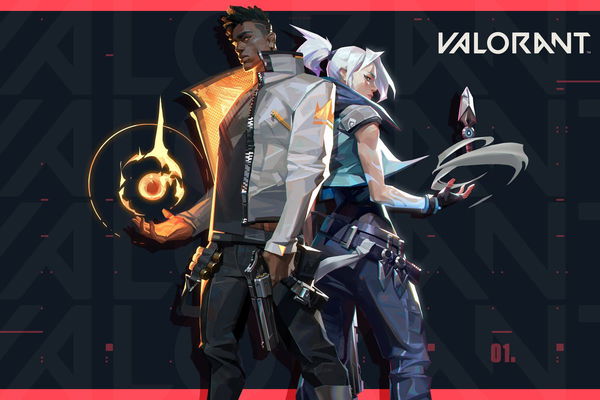 ---
---
Valorant bans its first cheater, and several others are going to follow. Valorant has broken Fortnite's record of maximum viewership on Twitch with 1.7m. Ever since the closed-beta release, people waited for long periods of over 50 hours to get enabled for drop keys. However, when the sincere route did not work, they resorted to cheating. 
ADVERTISEMENT
Article continues below this ad
How Did The Cheating Begin?
Soon after Riot Games announced a server-rescaling after shutting down stream-drops, people started drumming up fake accounts. The extents to which people have delved into to procure a key drop is hilarious. Evident names like "IneedValorantpls", "payforvalorant", revealed their motives. 
ADVERTISEMENT
Article continues below this ad
Well it sucks, but today we had to ban our first cheater (and it looks like more bans are on the horizon).

I was hoping for a little more time before this fight kicked off but we're in it now and we're ready.

— Paul Chamberlain (@arkem) April 9, 2020
Riot Games did not expect the magnitude of response they would receive on their closed-beta testing. Safe to say they were humbled by it. Several fake accounts were still active even after the stream drops shut down. Now, however, they are tightening up the locks and making sure they stay vigilant. 
The First Cheater Caught and Kicked from Valorant
Paul Chamberlain tweeted today about banning the first cheater from the game. For those of you who did not see this coming, this was bound to happen. With the demand for playing a new game got hyped up tenfold after the drop keys retracted. Naturally, people started taking advantage of the situation by selling off their keys on eBay. Valorant argued quite ardently about their anti-cheating system.
ADVERTISEMENT
Article continues below this ad
While piracy is one side of cheating, the other lies in getting creative with simple lines of programming. The first cheater caught using an aim-lock in Phantasy's stream. The video clarifies all doubts as the cheater was shooting through walls. It was no bug or glitches that allowed the gamer to do so.
ADVERTISEMENT
Article continues below this ad
Indeed it is disheartening to see this within the first two days of the closed-beta release. Nevertheless, we are thankful that Riot Games caught this early on and took necessary actions. The crown jewel of Riot Games is their anti-cheating feature named Vanguard. They have also introduced the "Fog-of-War" features to stop wall hacking entirely.
Trending Stories